Barry Carson
President/Owner
I'm the president and one of the founders of Xybix. It is my job to recognize future industry trends, continually research and develop the future of heavy-duty multiple monitor workstations. I love figuring out how new technologies can be used to make someone's life simpler, healthier, and more effective. I started Xybix with my father in June 1991, 23 years later the company is still growing.
David Carson
Chief Executive Officer/Owner
Dave brings over 30 years of furniture industry experience and expertise to the Xybix team. His deep knowledge of the need for improved ergonomics and adjustable-height workstations drove him to co-found Xybix. As a member of the ergonomic review committee for the new ANSI ergonomic standard, Dave is recognized as an industry leader in translating ergonomic standards into proven solutions.
Ken Carson
Vice President/Owner
Ken Carson spent his last year of college in Vienna Austria. He took classes on International Law and the History of Eastern Europe. This gave him zero preparation for the real world of business. "I remember my first sales call where I just read our catalog to this poor lady, and I had to pay $10 to park. Being part of the Carson family put me in a lot of situations where I had to do a little of everything. In fact, I know of some 911 projects where I hand built their consoles in the factory."

Doug Herman
Vice President of Sales
Doug was brought onto the Xybix team in 2014. Coming from industrial sales and the oil and gas industry, he was excited to get to work in industries where "we serve those who serve others." He also loves that Xybix has innovation and durability at its' core, with the leadership competitive and forward thinking.

Kelley Smith
Director of Field Operations
Kelley began his relationship with Xybix as a client. He was the Project Manager for the purchase of Xybix workstations with his previous employer, Downey Fire Department. At this position, he managed multiple projects and supervised the systems maintenance of the dispatch center. He joined the Xybix team in 2000.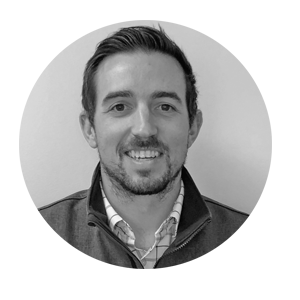 Evan Beggs
Vice President of Operations
Evan joined the Xybix team in 2018, to lead operations drawn to the company's passion, energy and family atmosphere. He previously worked in multiple manufacturing industries, from RV chassis to advanced ceramic manufacturing, as well as working in the cleaning equipment and medical device industries most recently.