Zac Zillman


Member of the Xybix Team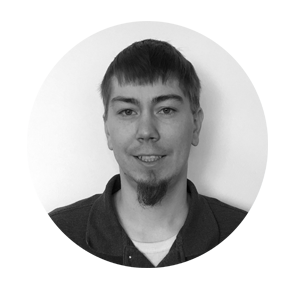 Zac Zillman
Manufacturing Engineer
Most of my experience comes from my two degrees in engineering. I graduated from the Colorado School of Mines in 2014 with my bachelor's degree in engineering with a mechanical specialty and in 2015 with my master's degree in mechanical engineering and a specialty in manufacturing and design optimization. Prior to starting with Xybix in the summer of 2016, I had little engineering job experience and my previous area of focus was in the medical industry. I was and still am excited to continue developing skills in the woodworking industry.
I was born and raised here in the great state of Colorado where I have enjoyed many of the outdoor activities our Rocky Mountains have offered up. I grew up learning to ski, hiking the mountains with my family, mountain biking, camping, and rock climbing. In June of 2015, I got married to my wife, Leanna, the most amazing and most important person in my life. In 2017, we bought our first house together.
Living in Colorado, I still hike and occasionally rock climb when I get the chance. I also enjoy biking around town and enjoy visiting Olde Town Arvada over the weekends. I have dabbled in many hobbies and am always finding more. The few that spend the most time doing is home brewing, gardening, and cooking.