Xybix TSeries Dispatch Console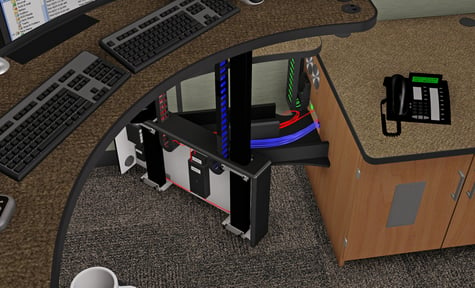 TSeries Dispatch Console and Cable Management System
The Xybix TSeries dispatch consoles have taken design and functionality to the next level. Xybix's consoles have been updated with the latest in ergonomics, cable management, durability and tech access.
Updated features include:
Clean Look
Discrete completely hidden cable management
Pre-Wired Cables
Cables within the lift case are pre-run
Ultra Quiet Lifting Legs
New legs are quieter than ever
ADA Clearance
More leg and knee clearance to far exceed ADA standards
Ease of Access
Tech's can easily access for maintenance or repairs
To learn more about what Xybix's TSeries has for you, fill out the form and download the TSeries spec sheet.