Acoustic Panels, PET Barriers, and Acrylic
Xybix desks can be equipped with sound-reducing acoustic panels, PET noise-absorbing barriers, along with customizable light-up glass panels or acrylic barriers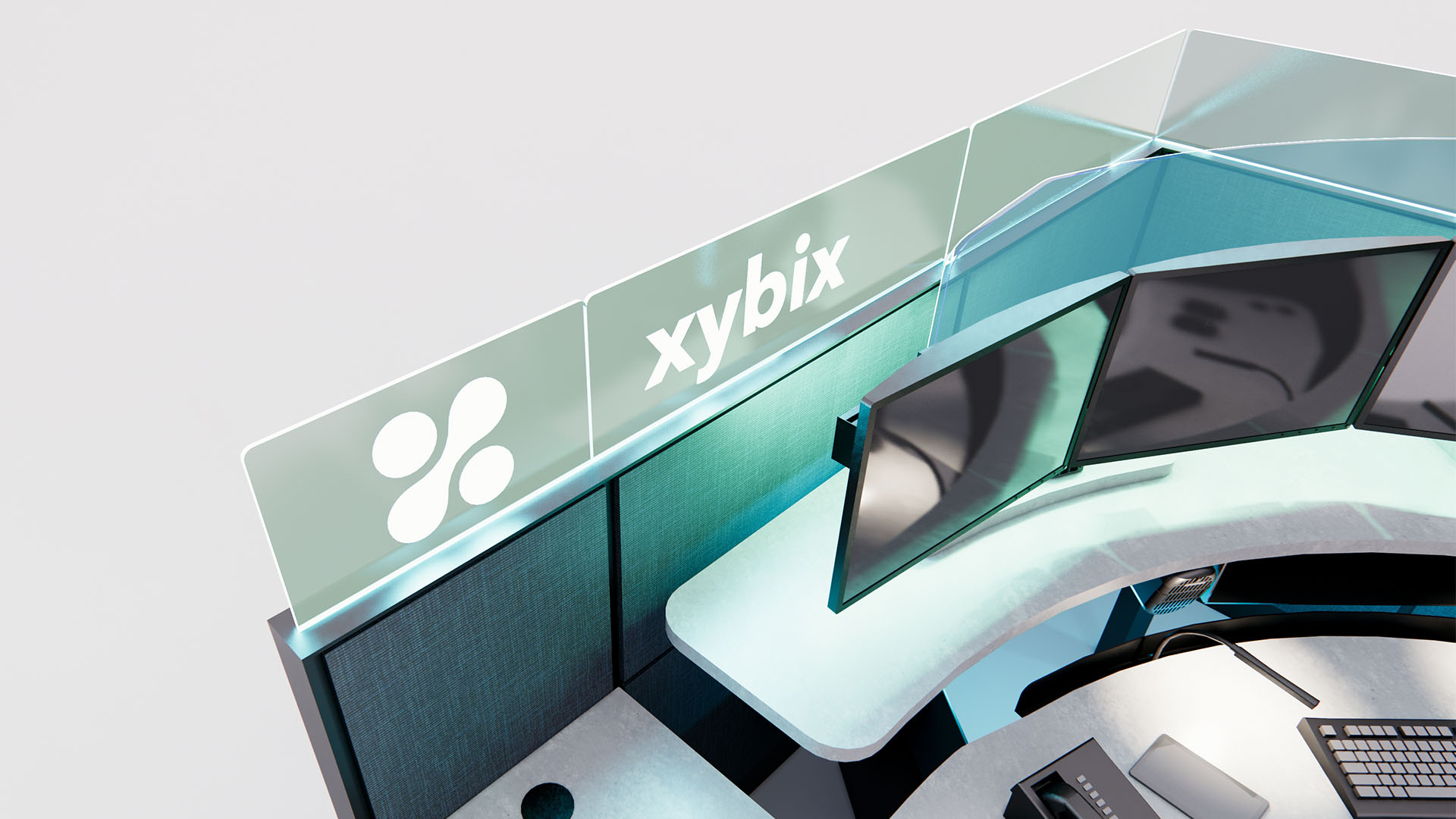 Acoustic Panels
Xybix acoustic panels provide room separation and space definition, reducing high noise levels in PSAPs, Comm Centers, and healthcare facilities by preventing sound from bouncing off hard surfaces like walls, ceilings, desks, floors, and windows. They feature:
Steel frames, acoustical fiberglass, and non-combustible materials.

A 0.75 Noise Reduction Coefficient (NRC) rating.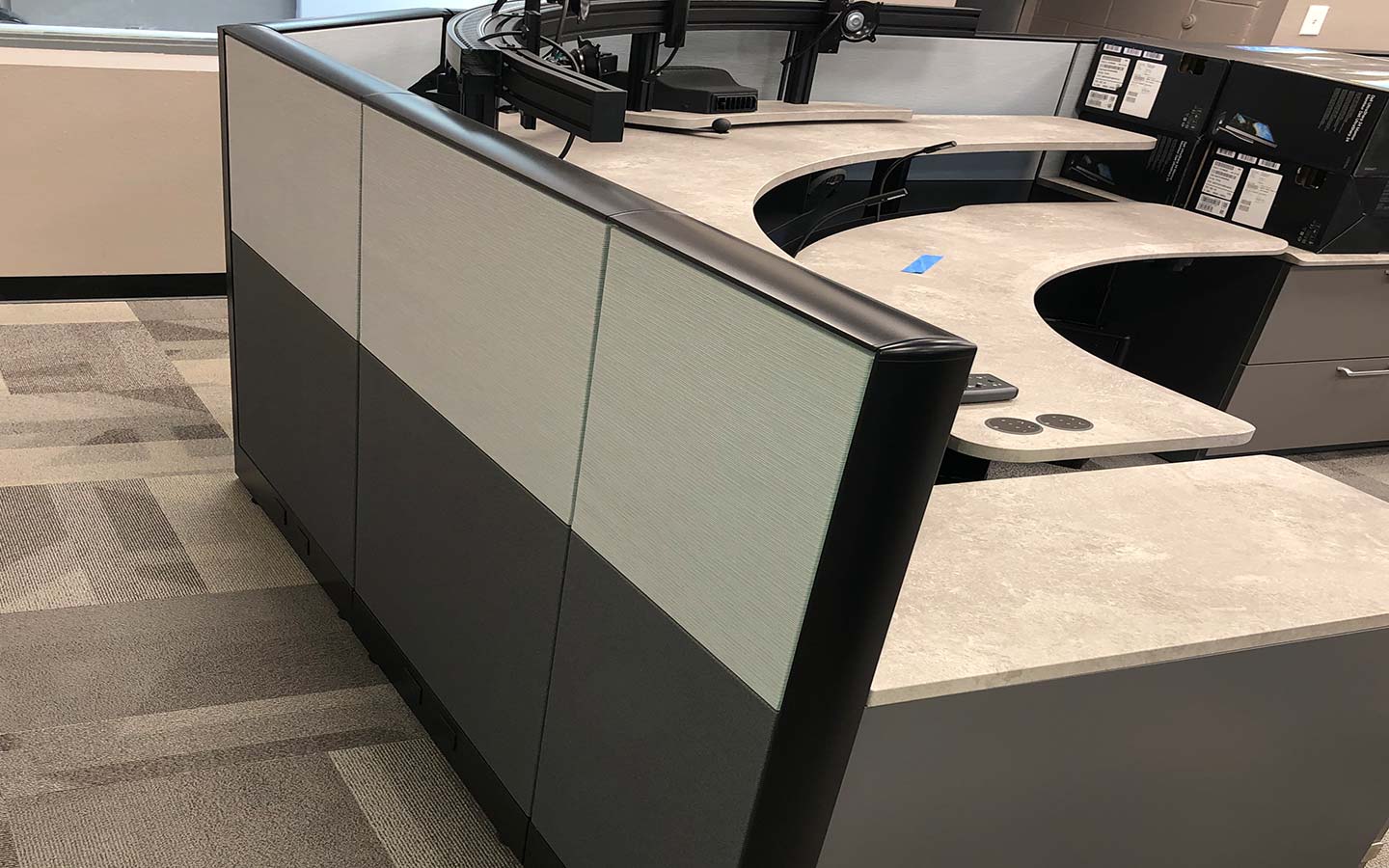 PET Acoustic Barriers for Healthcare Desks

These optional add-on panels help to scatter sound waves in different directions and reduce room echos. This is particularly important in rooms with hard surfaces, which tend to amplify sound and create a "boomy" effect.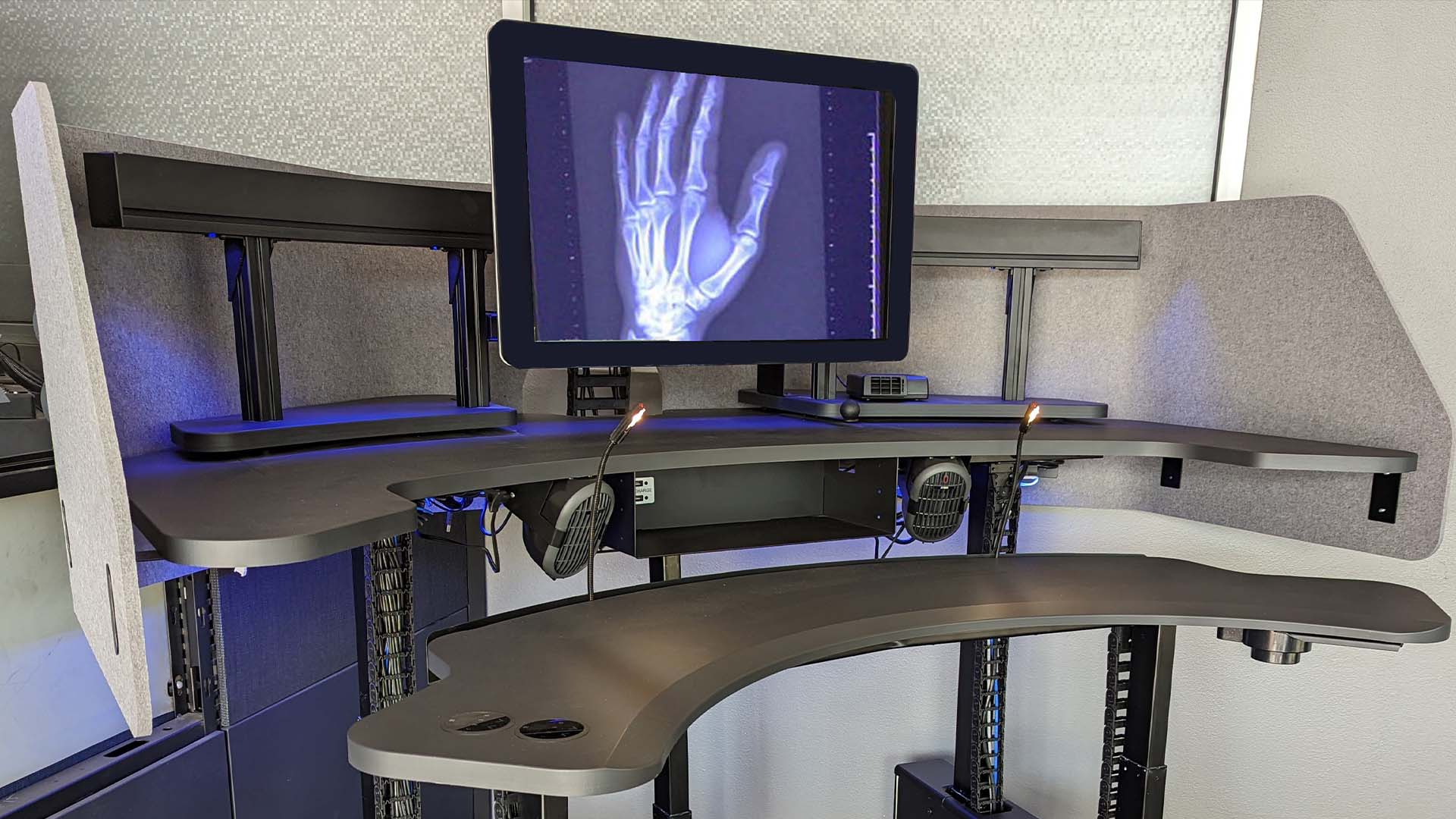 Customizable Glass Panel Toppers
These add-ons fit on top of our panel systems to provide visibility while still reducing noise and providing additional privacy. These glass panels can be customized with logos and text if desired.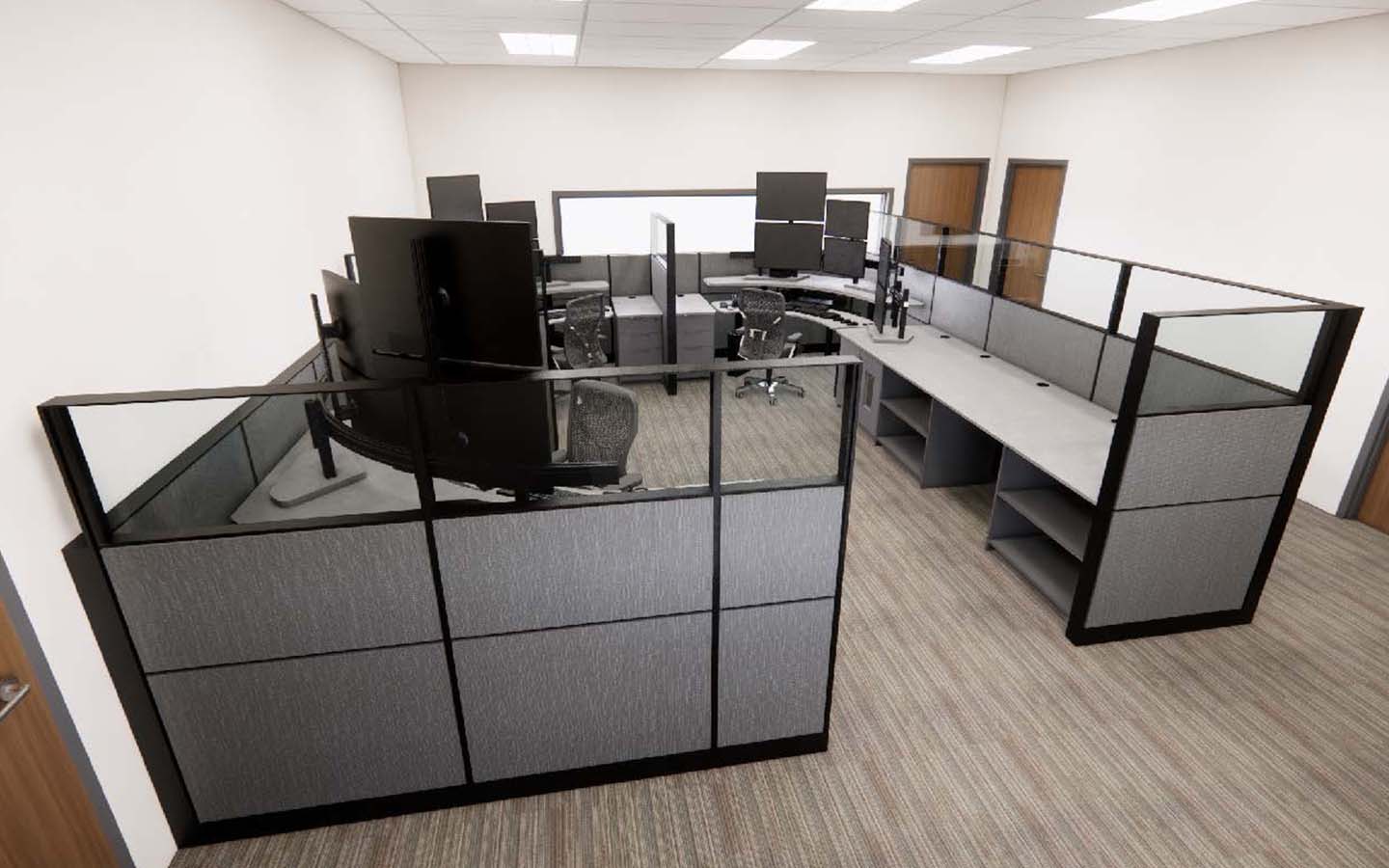 Customizable Acrylic Barriers with Lighting
Our acrylic barriers provide additional protection against airborne germs and can be customized with graphics (like your logo) and are backlit with LED lights. You can control the color scheme and the brightness via the Xybix AXYS system.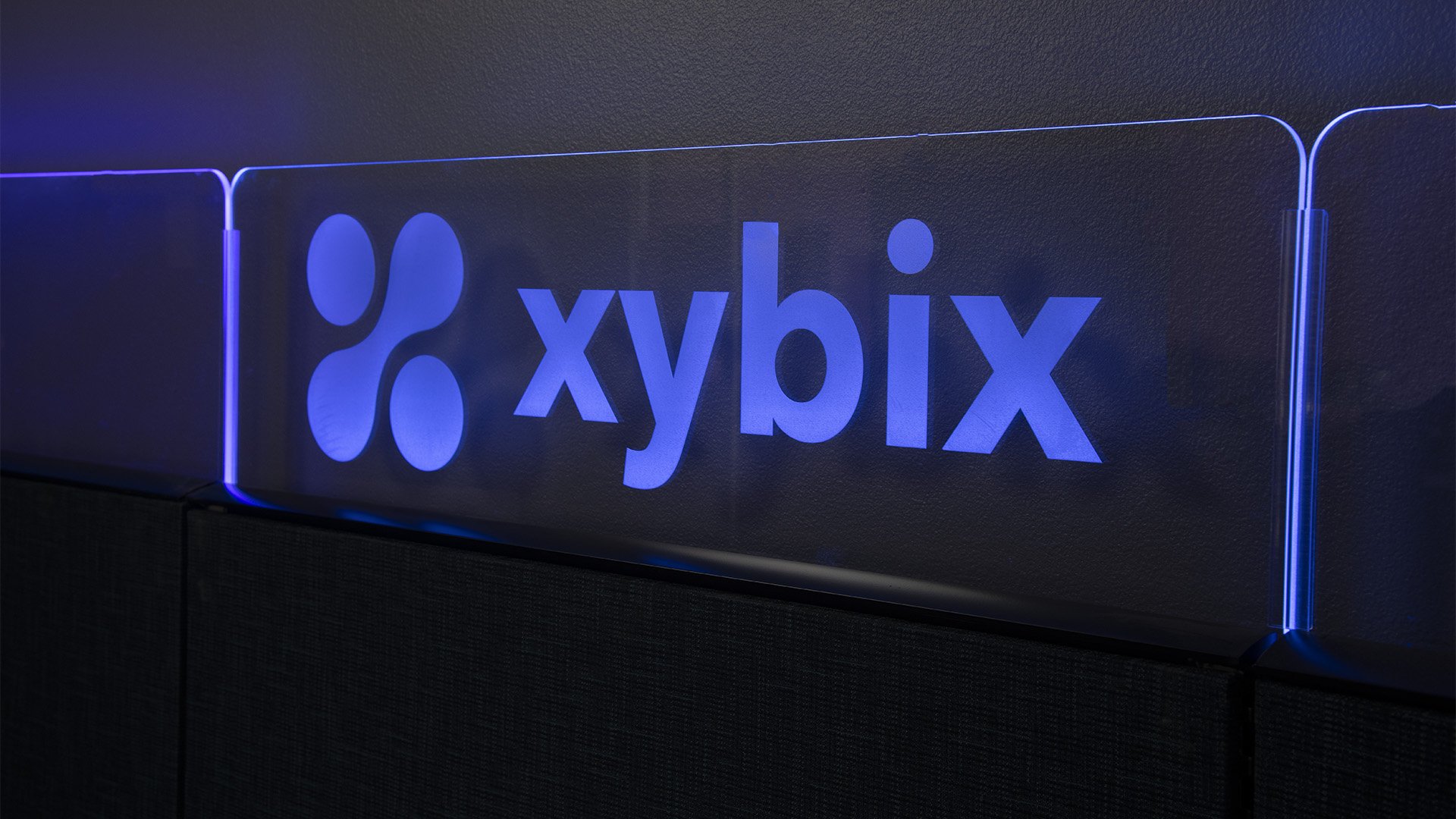 Xybix Co-Owner, Ken Carson, provides some quick insights on our panel systems, and customizable glass add-ons.
Contact Us:
Have questions about Xybix acoustic panels or acrylic? See something you like but are curious about customization? We have you covered! Drop us a line and we'll get back to you ASAP.