Introducing the Xybix Axys
Create Your Scene

The all-new Xybix Axys is an all-in-one control center that brings an integrated, personalized experience to your console. It allows you to control all of the following settings for your desk in a single, easy-to-use interface:
Desktop heights
Monitor shelf height
RollervisionTM monitor arc height
Task lighting color + brightness
Bias lighting color + brightness
Panel acrylic lighting color + brightness
Heating
Cooling fan speeds
Additional features (like calorie/fitness tracking)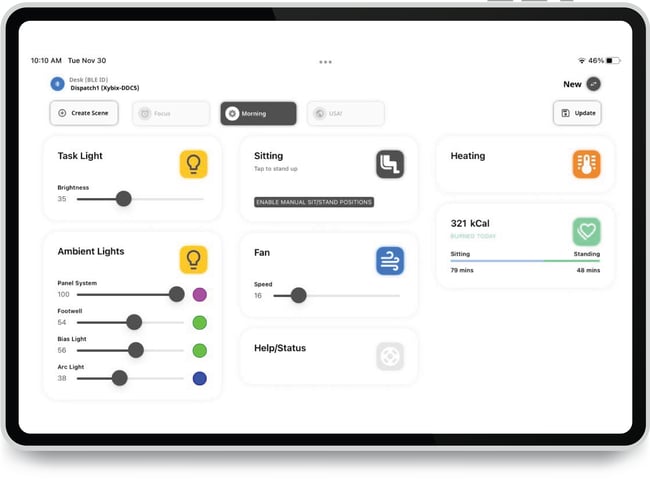 Have specific settings that work best for you? You can create and save presets, called scenes, that reflect how you work best throughout the day. Create all the scenes you need so that one touch of a button creates the perfect ergonomic environment with the lighting and temperature you prefer.


Clicking the above link will download the Axys software installer program to your Windows PC. To install the Axys software on your PC, simply run the program after the download completes.