Real Time Crime Centers (RTCCs)
As more emergency personnel and law enforcement agencies turn to real time crime centers to bolster their intelligence, Xybix still has you covered.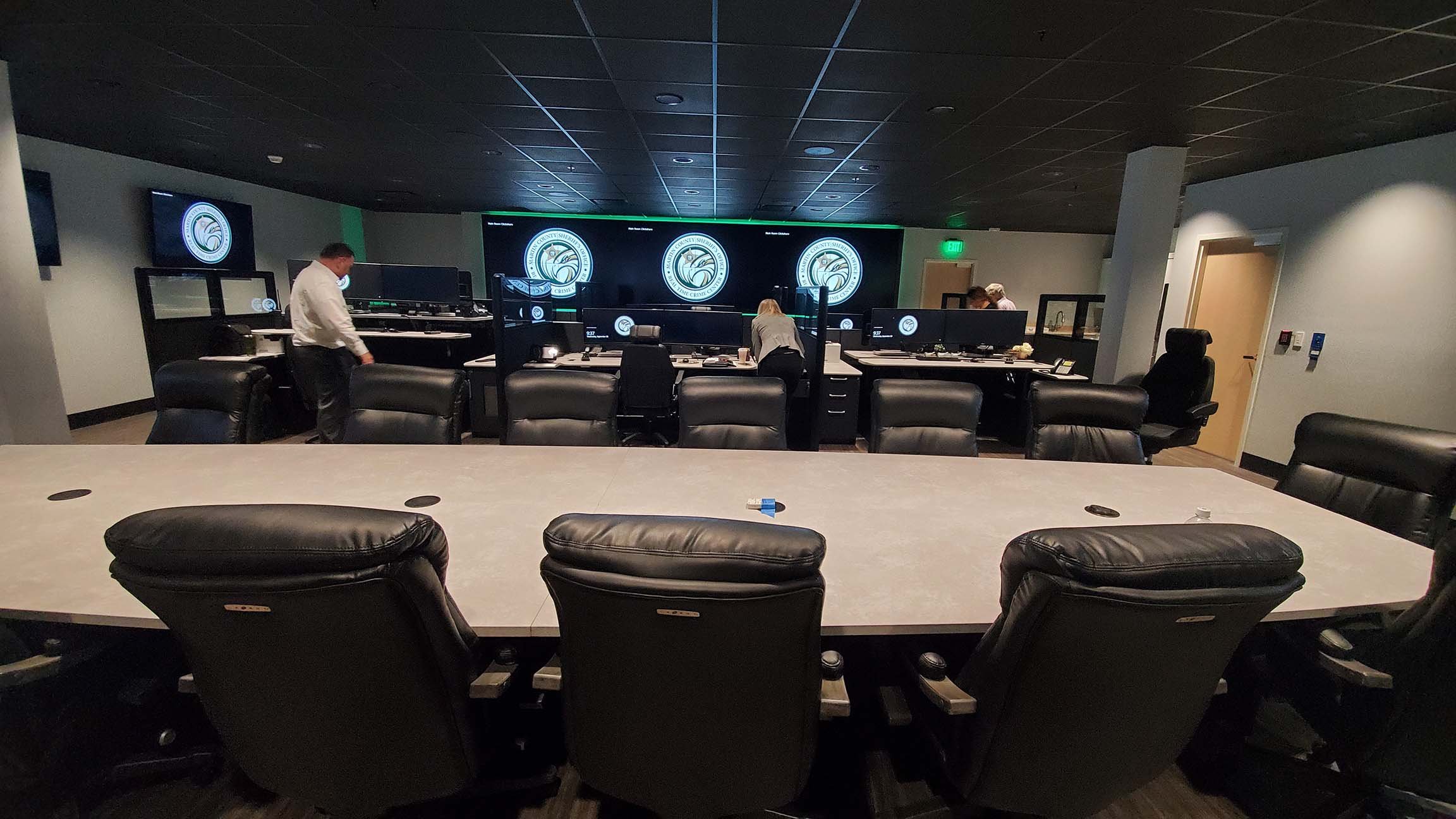 The best dispatch furniture manufacturer is also the best RTCC furniture manufacturer!
Xybix has a variety of workstations, consoles, and furniture to outfit your RTCC and keep your staff healthy and more productive. From our ergonomically designed sit-to-stand desks, to our ultra-durable tables, cabinets, lockers, and storage containers—Xybix has everything you need to outfit your RTCC. Best of all, we specialize in providing maximum efficiency at an affordable price.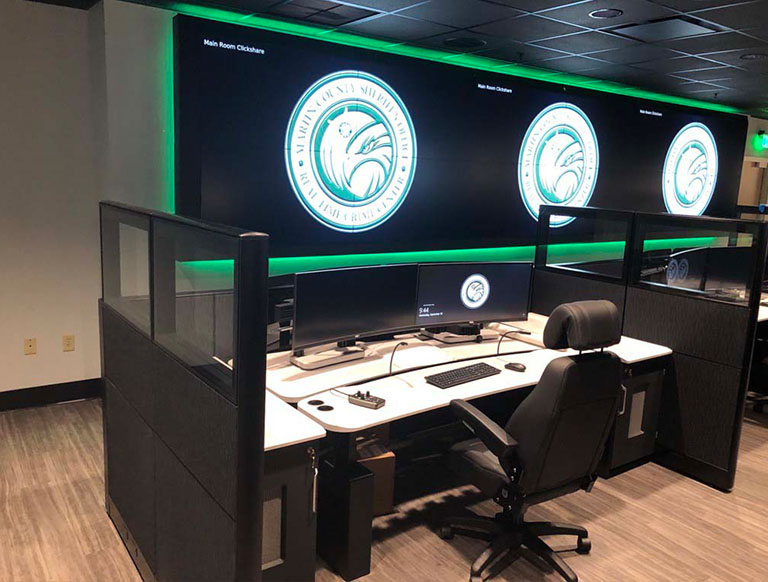 Health benefits of height-adjustable desks in RTCCs
"One in four American adults sit for more than eight hours a day, according to new federal research from investigators at the Centers for Disease Control and Prevention (CDC)." Time Magazine
The Time Magazine article went on to report that prolonged sitting results in weight gain and poor circulation leading to an increase in a wide variety of diseases and lower mortality rates. While the long-term benefits of sit-stand desks, also known as sit-to-stand desks, are widely accepted, adjustable-height desk users also report a decrease in fatigue and fatigue-related work errors. In a typical RTCC, where efficiency and productivity are essential, this is especially important to consider.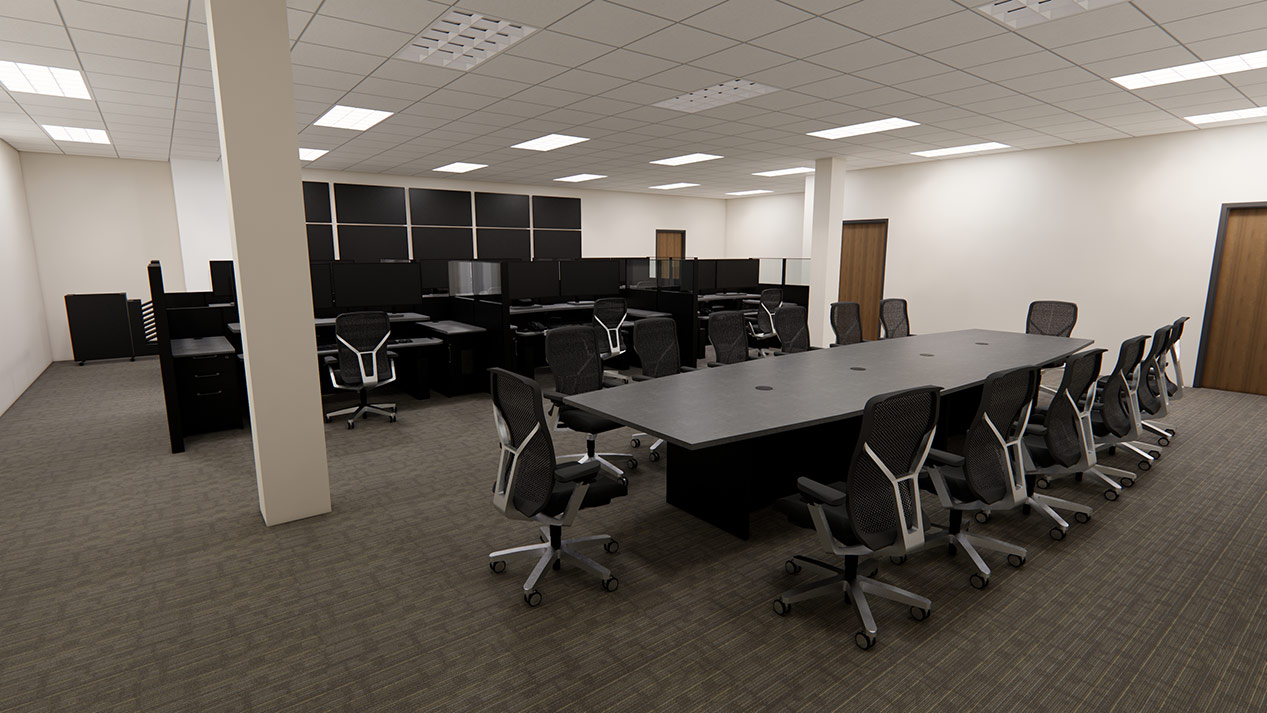 Xybix offers consoles, desks, conference tables, and more
Xybix has more than 28 years of experience in cutting edge adjustable-height desk design focused on ergonomic principles and ease of movement. Ergonomically adjusted workstations provide the most stress-free working postures. The flexibility of movement enables users to change positions quickly, easily, and often throughout the workday. Xybix products offer the widest range of adjustment heights ranging from 23 to 46 inches.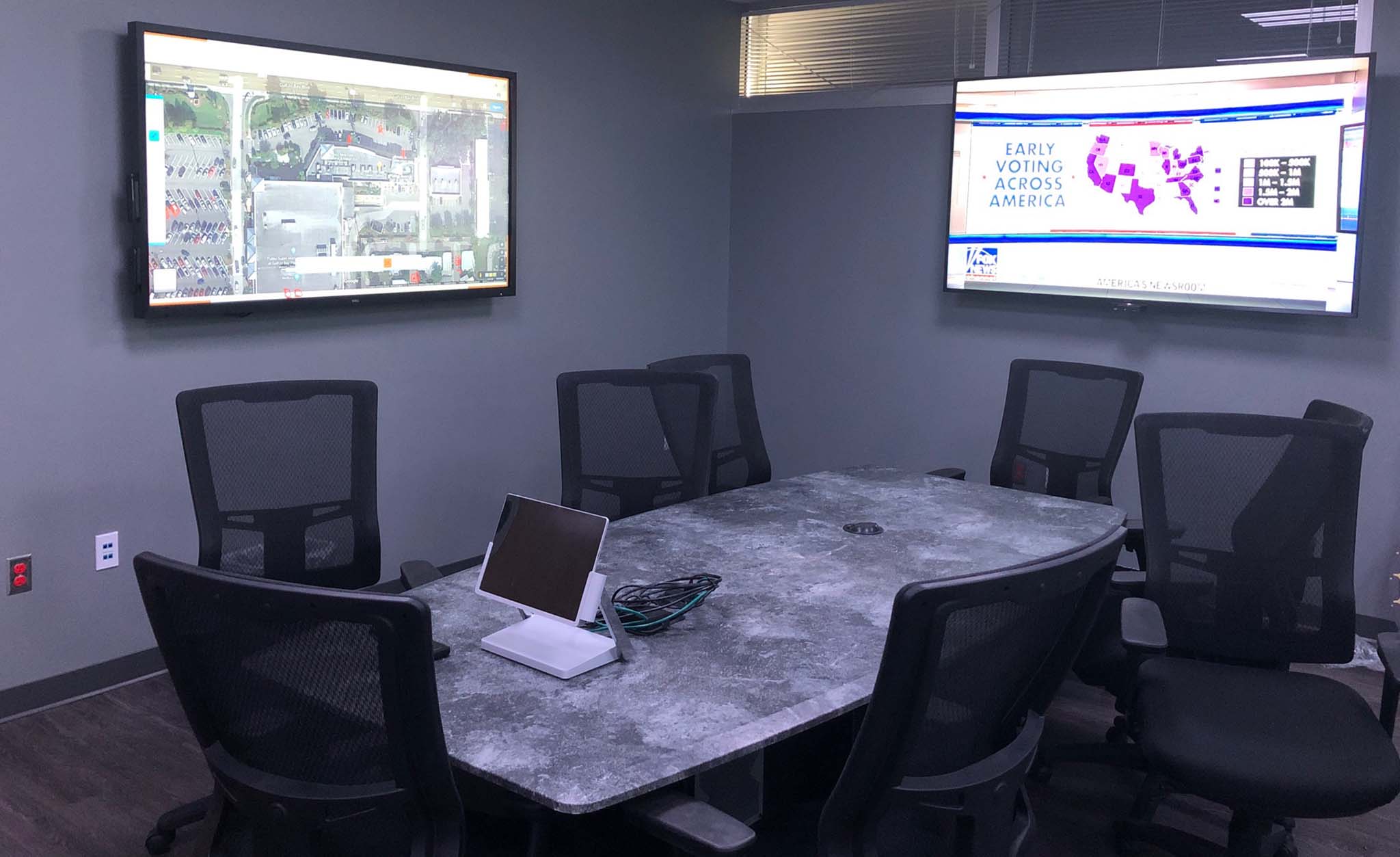 The Xybix 3D Laminate Edge Difference
Super durable and resistant to surface wear, Xybix's 3D laminate surface and edging keeps your console looking modern and updated while providing users with comfort and durability. The seamless and contoured edge is ergonomically designed for wrist and forearm safety. The laminated surface is resistant to the growth of surface bacteria. These features are essential for keeping your RTCC clean and optimal for your team.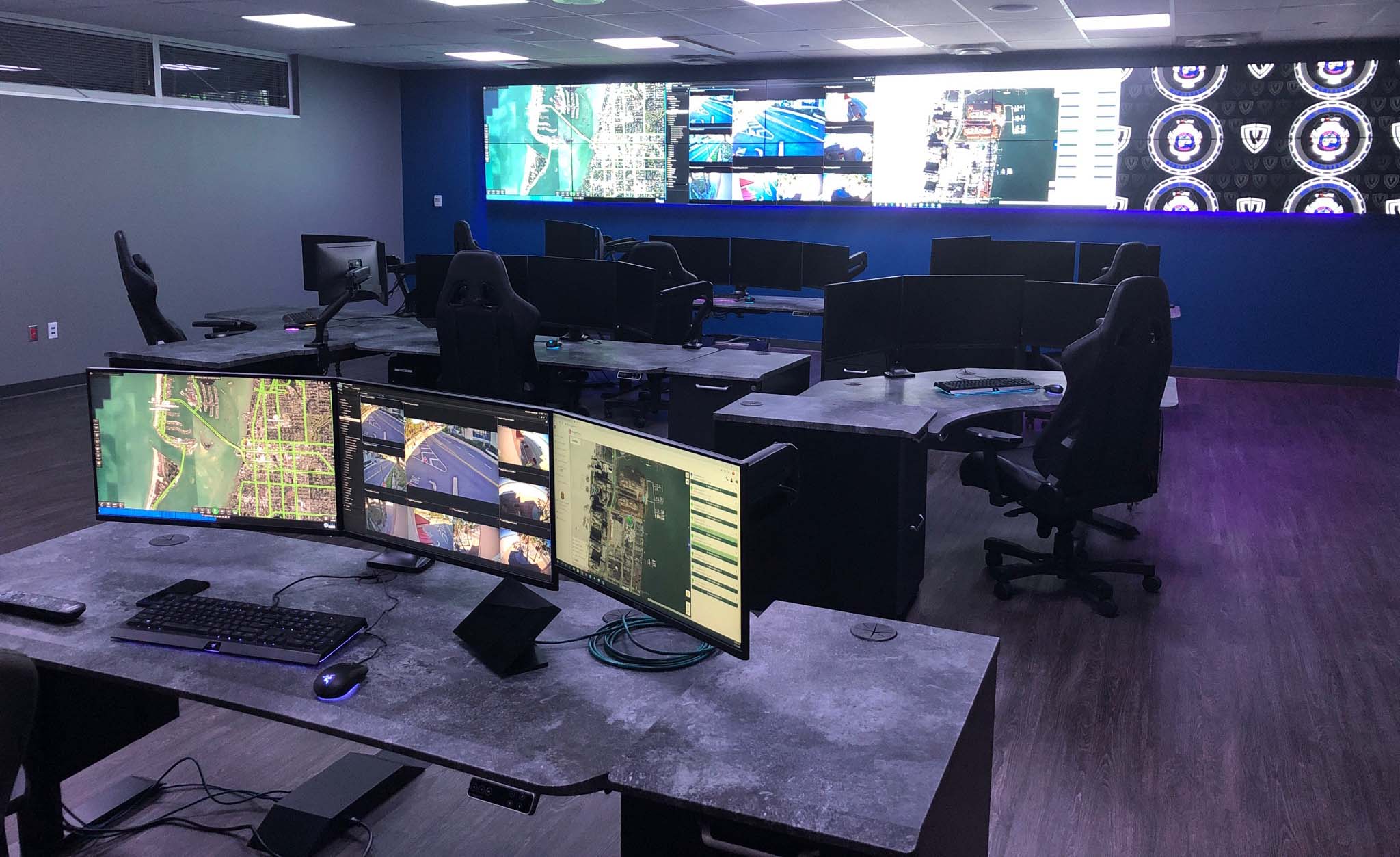 Let the Xybix Team Help!
Not only does Xybix provide world-class furniture, we also have a team of degreed designers that can help design the perfect RTCC for your needs. Our designers are industry experts that can save you time and money while providing the exact furniture and services you and your team need to thrive in a real time crime center environment.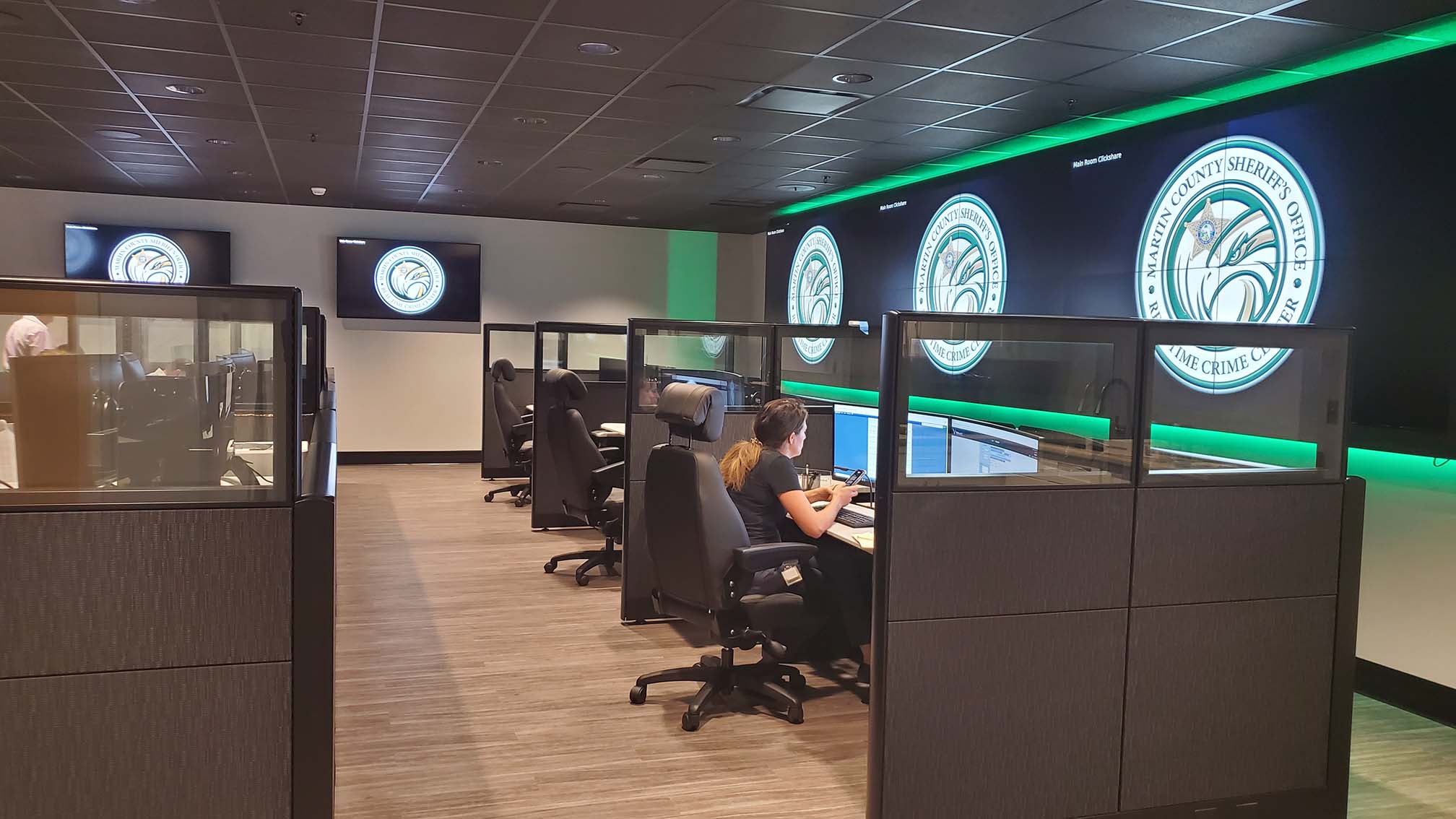 Contact Us:


Curious about what Xybix can do for your RTCC? See something you like but are curious about customization? We have you covered! Drop us a line and we'll get back to you ASAP.