Height Adjustable Desks
Xybix is the #1 provider of height-adjustable desks, consoles, and workstations specifically designed for 24/7 mission-critical environments.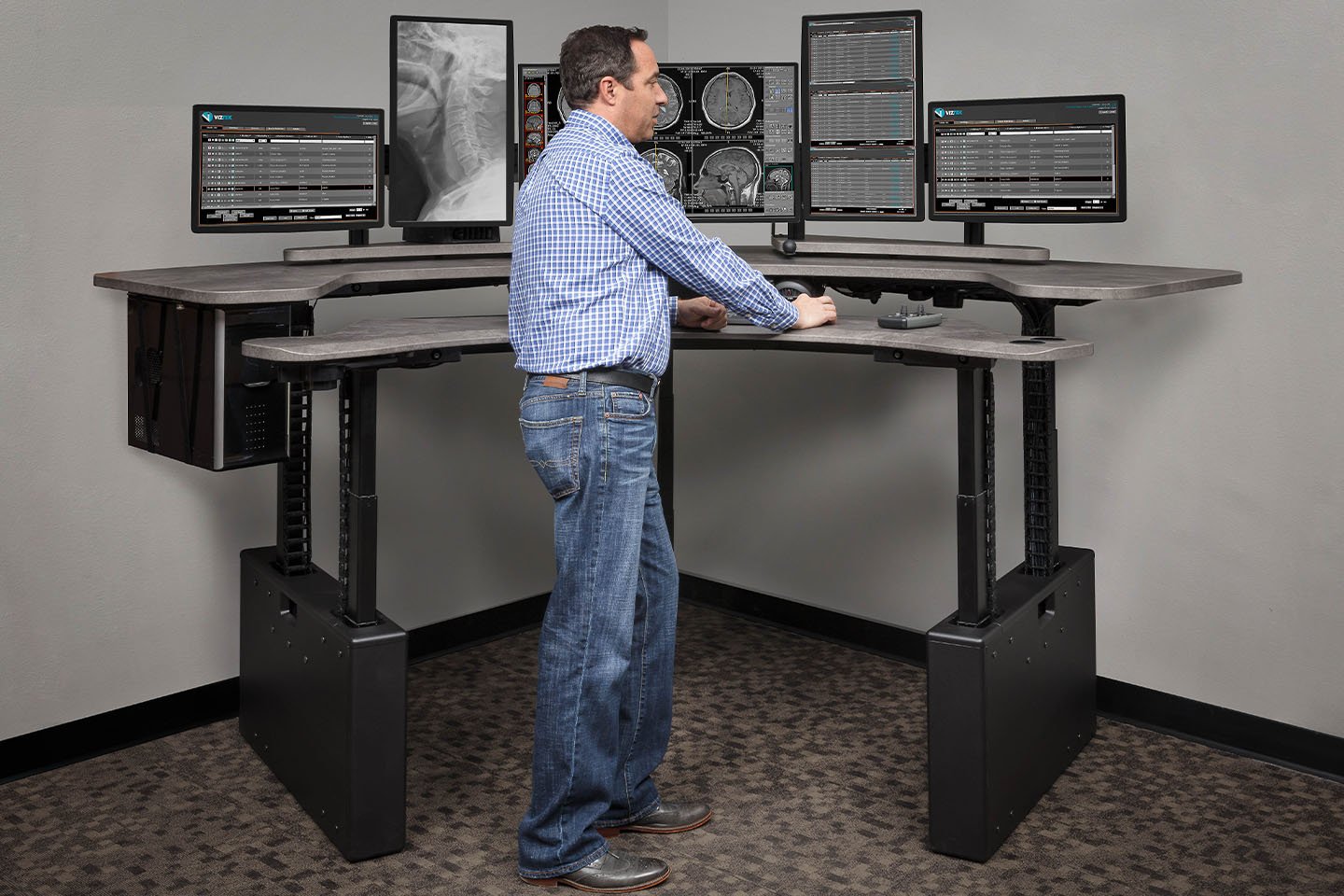 Adjustable-height desks are gaining popularity as medical experts discover links between prolonged sitting and a variety of medical conditions and health concerns.
Nowhere are the benefits of adjustable-height desks more apparent than in the high-stress world of 911 communications centers, healthcare imaging and other mission critical environments.
That's where we come in.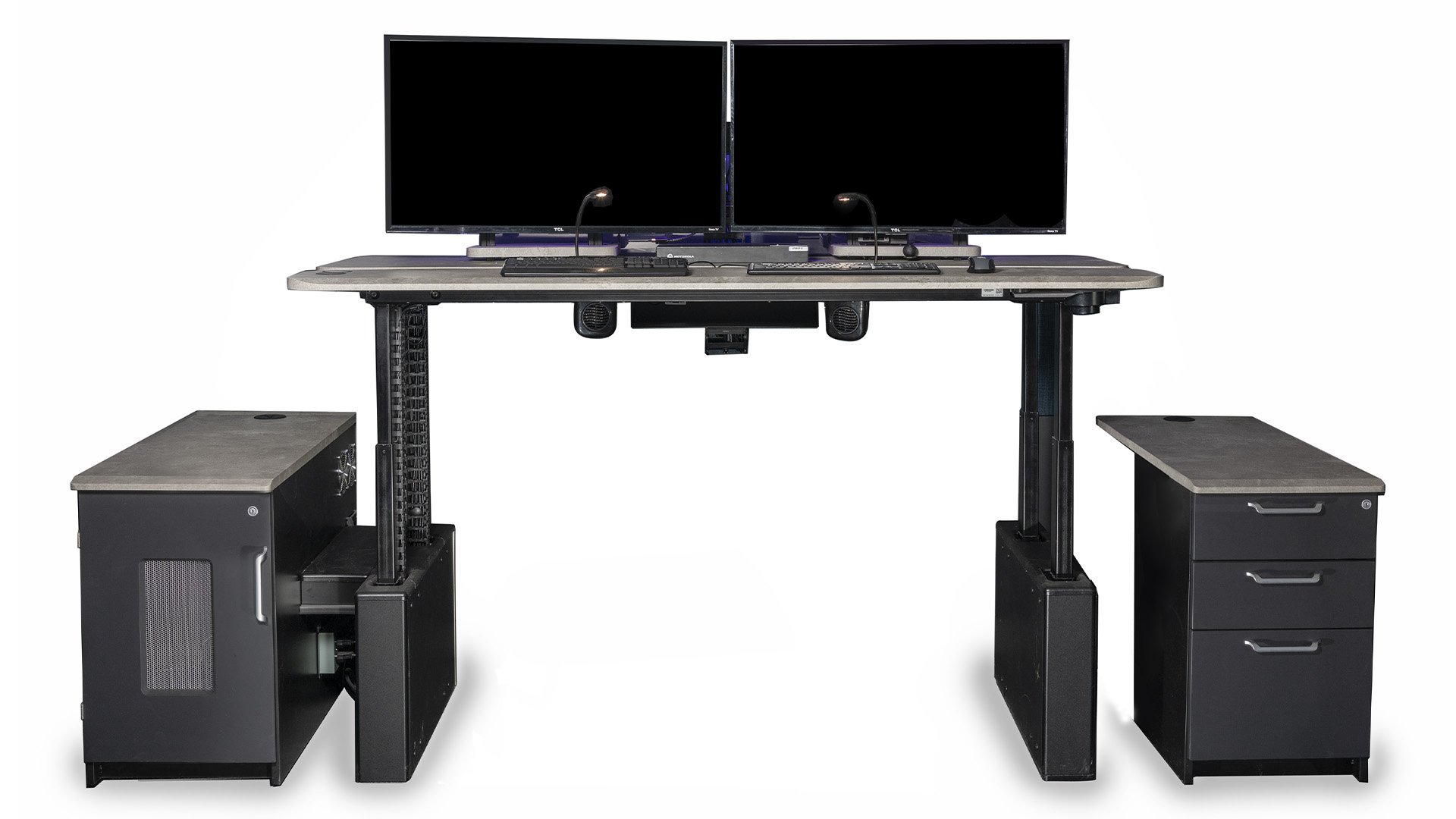 Health benefits of height-adjustable desks
"One in four American adults sit for more than eight hours a day, according to new federal research from investigators at the Centers for Disease Control and Prevention (CDC)." Time Magazine
The Time Magazine article went on to report that prolonged sitting results in weight gain and poor circulation leading to an increase in a wide variety of diseases and lower mortality rates. While the long-term benefits of sit-stand desks, also known as sit-to-stand desks, are widely accepted, adjustable-height desk users also report a decrease in fatigue and fatigue-related work errors.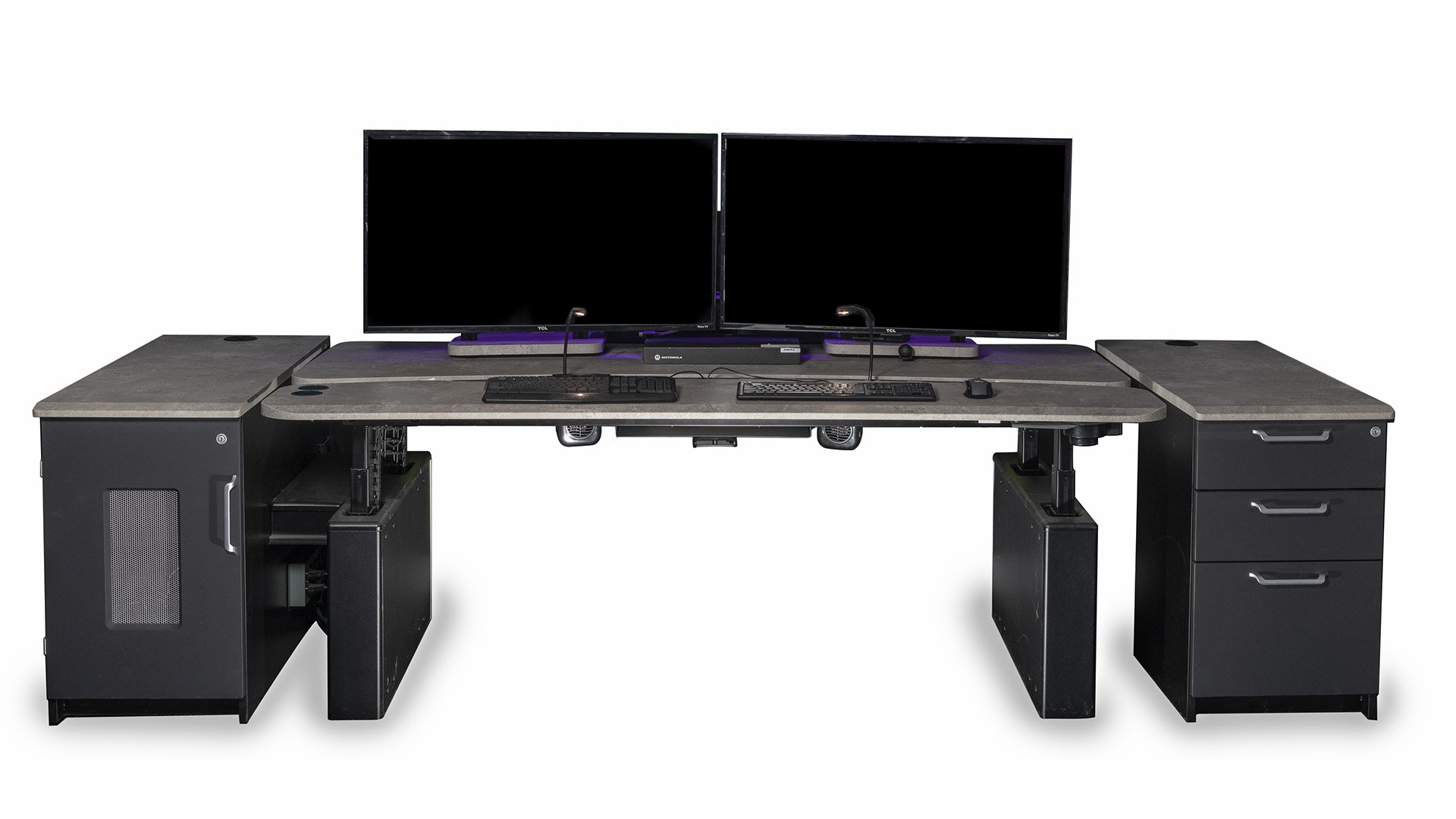 Xybix and Ergonomics
Xybix desks are all height adjustable and go from the 5th% female up to the 95% male heights. We follow the six performance specifications in the ANSI HFES 100-2007 standard.
Dual Surface vs. Single Surface Desks
Having a dual surface desk provides the advantage of being able to adjust the worksurface and monitor array independently, resulting in improved ergonomics. However, we understand that this may not be suitable for every user or setup. That's why we also offer single-surface desks to cater to different needs and preferences.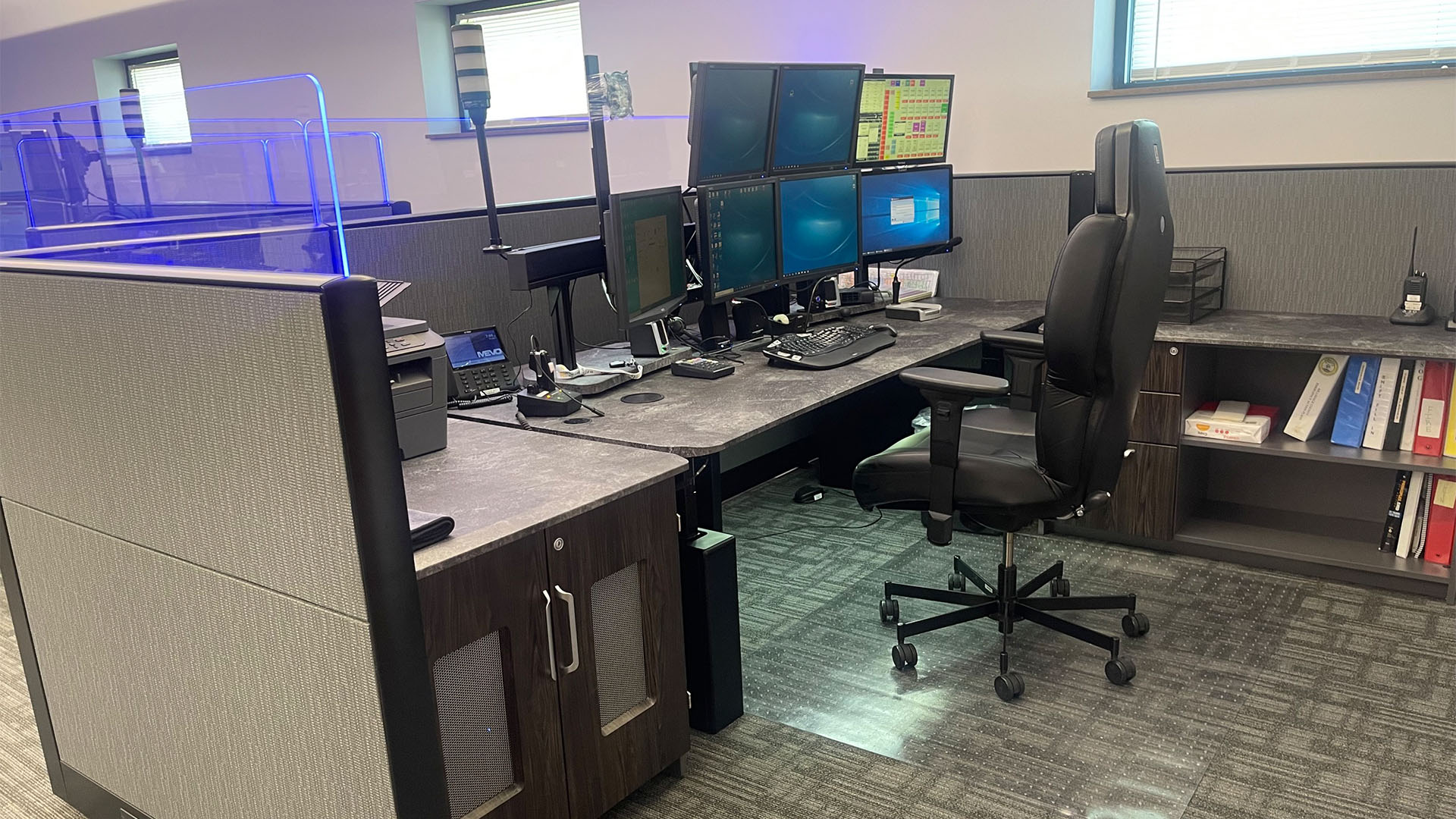 Curved vs. Straight Desks
Just like our selection of single and dual surface desks, we provide a range of options with curved desks (which prioritize ergonomics but have a larger footprint) and straight desks. At Xybix, we take pride in offering desks that perfectly cater to your specific requirements, budget, and available space.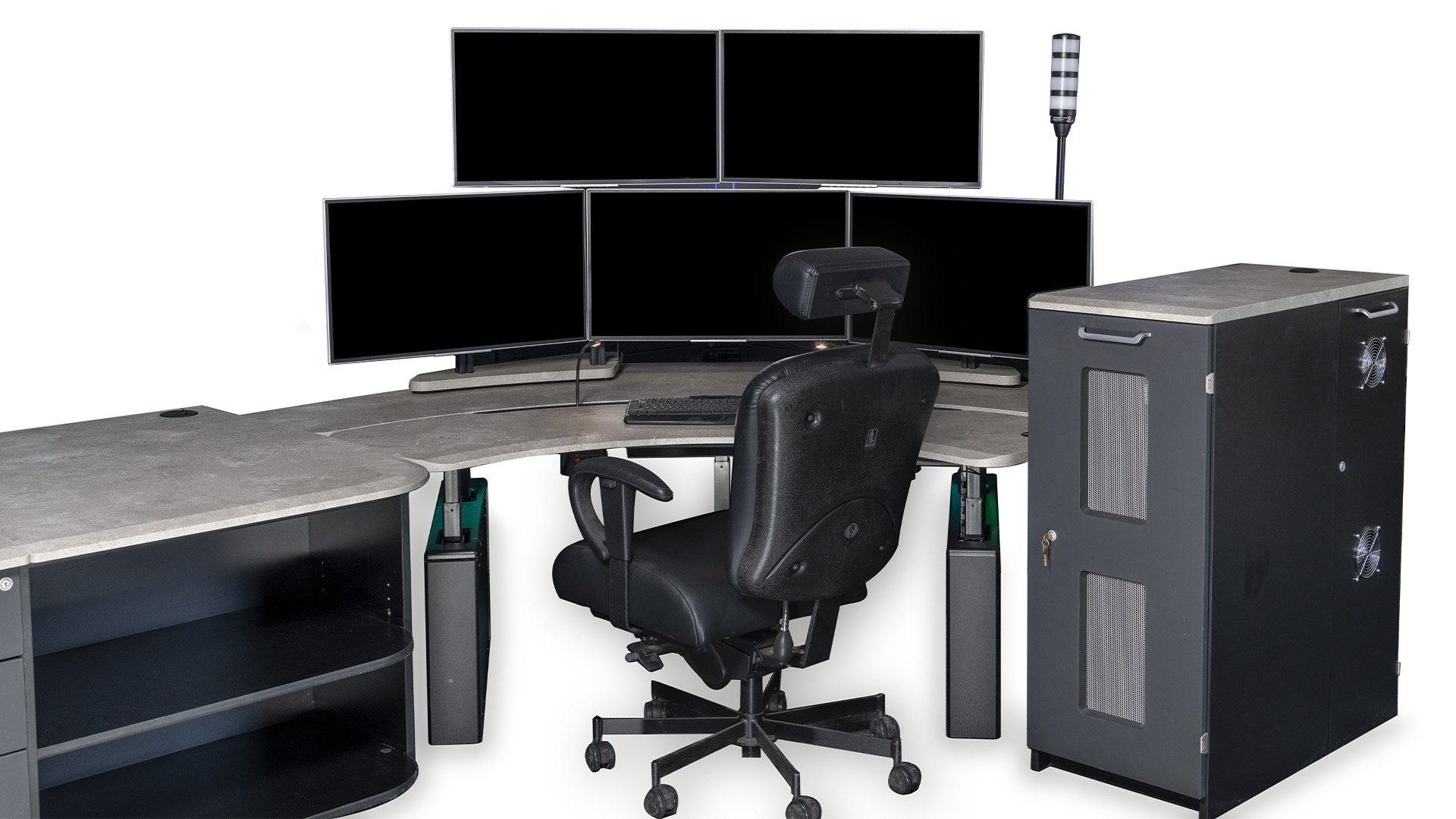 Contact Us:
Curious about Xybix's height adjustable desks? See something you like but are curious about customization? We have you covered! Drop us a line and we'll get back to you ASAP.