Customizable Lighting Options
Xybix desks are equipped with a variety of lighting types to suit your exact needs. Users can customize their status, brightness, and color in seconds via the Xybix AXYS system.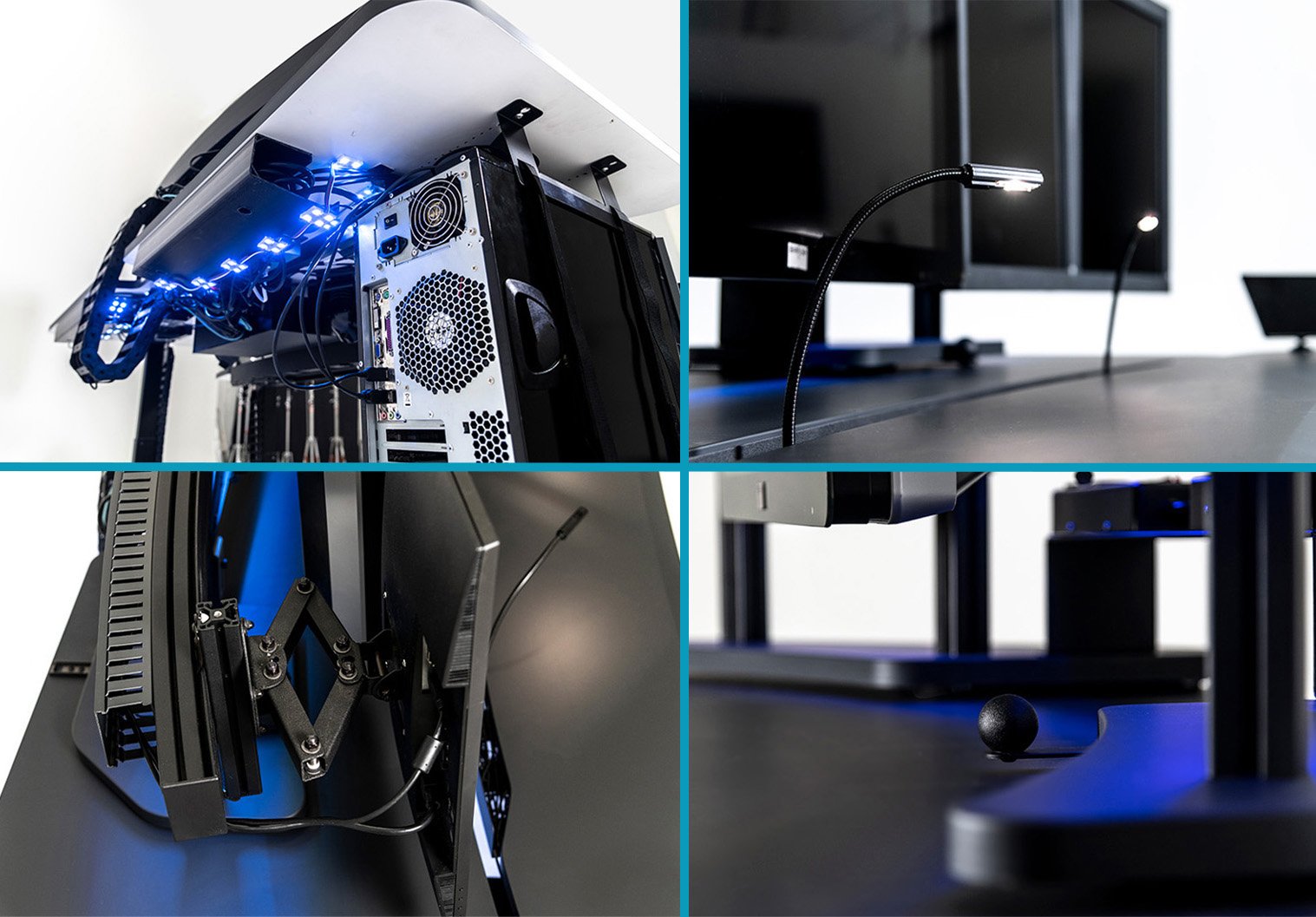 Lighting Options
Xybix desks are equipped with a variety of different lighting types.
These include:
Desktop Task Lights
Footwell Lights
Ambient Bias + Monitor Arc Lighting
Acrylic Lighting
Mounted Status-Indicator Lights
Desktop Task Lighting
Illuminate your workspace with Xybix's energy-saving LED task lighting options. Our LUXE2 flexible task lights allow you to pivot the light to any angle on your work surface. With compatibility with AXYS, you can easily adjust the brightness of the LED lights, too. Plus, the light remains cool to the touch.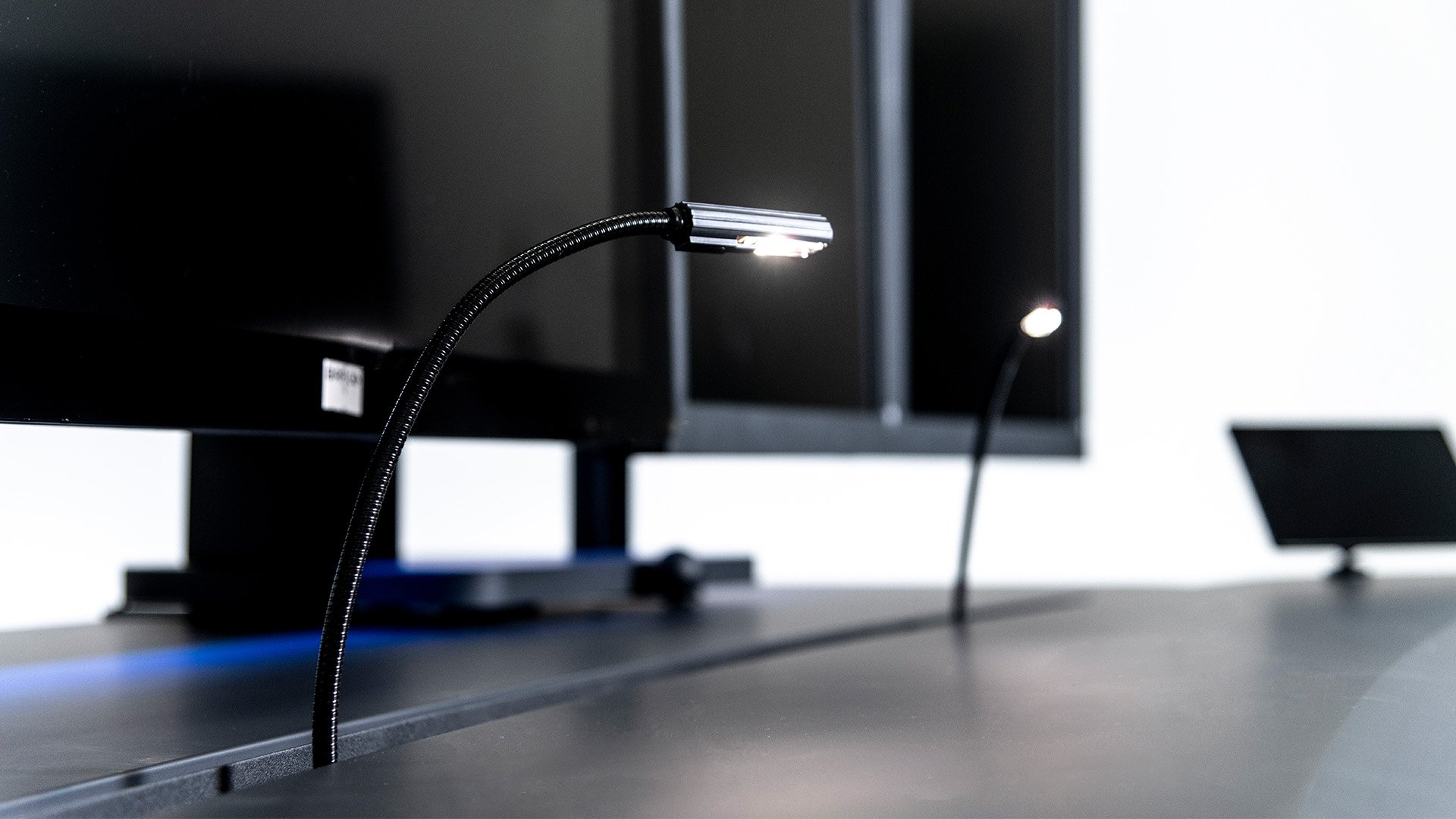 Customizable Ambient Lighting
Xybix desks have optional bias, footwell, and monitor arc lighting that can be customized for brightness and color within seconds. Say goodbye to eye strain and hello to a more comfortable and efficient work experience.
Acrylic Barrier Lighting
Our acrylic barriers can be customized with graphics (like your logo) and are backlit with LED lights. You can control the color scheme and the brightness via the Xybix AXYS system.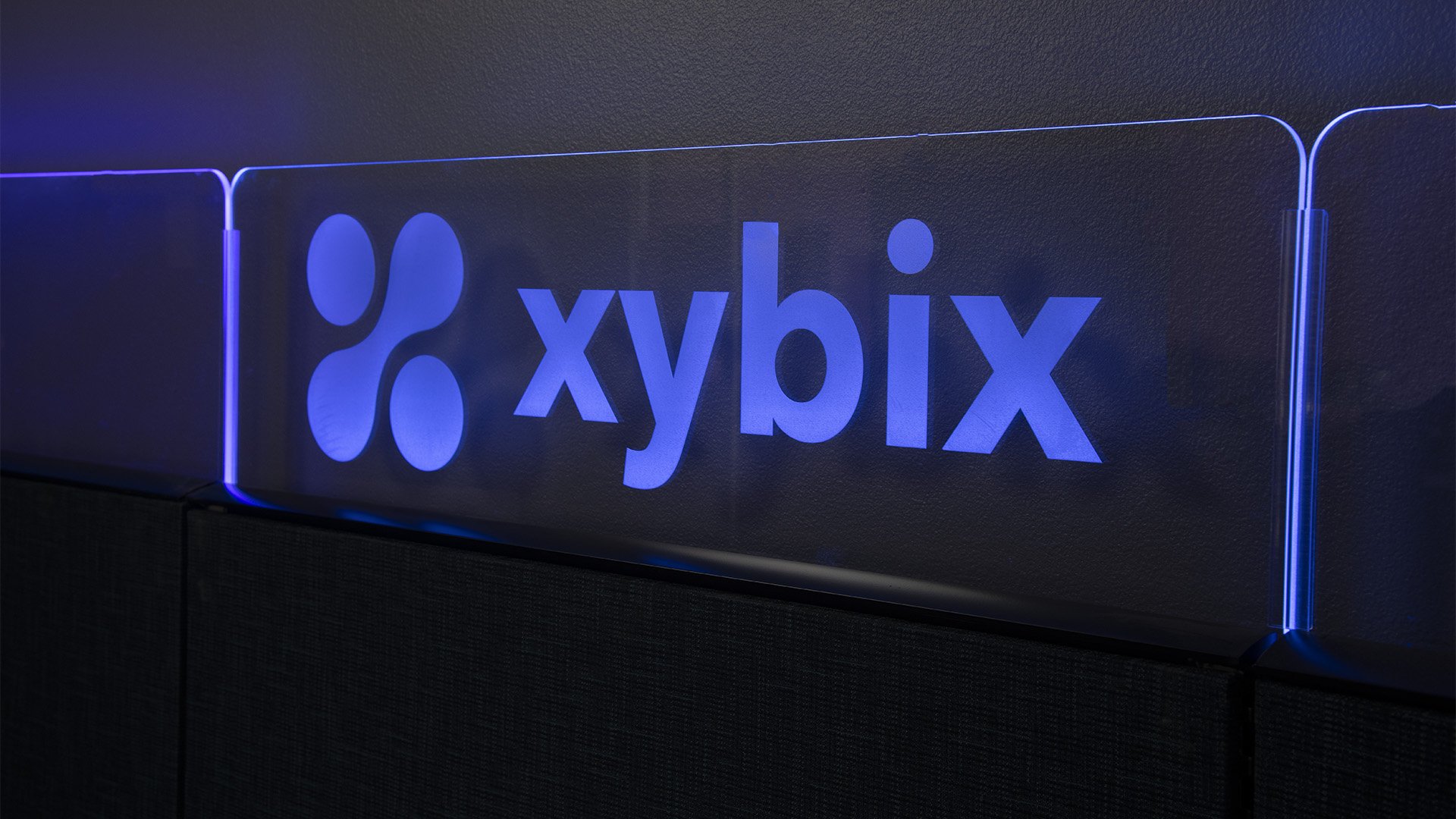 Status Indicator Lights
This multi-colored, configurable light provides managers and users the ability to see the status of team members for better responsiveness and management. Control the color scheme with the AXYS software to alert team members of specific events.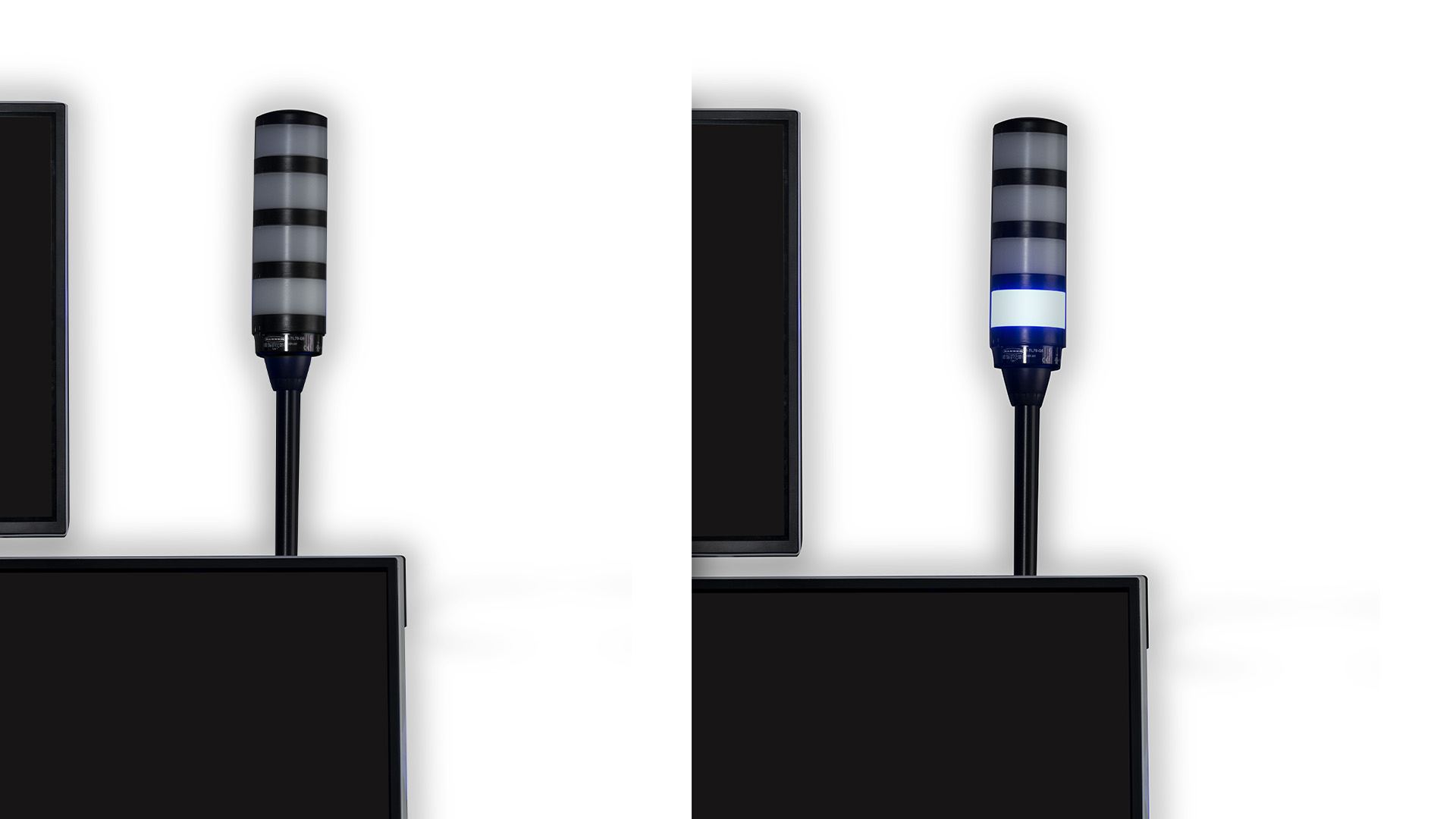 Control all of your lighting color and brightness settings in one place via the Xybix AXYS system
Have questions about the various lighting options available for Xybix desks? See something you like but are curious about customization? We have you covered! Drop us a line and we'll get back to you ASAP.