Personal Climate Control Solutions By Xybix
Personalize your work experience by controlling the temperature of your workstation with Xybix's AXYS control system. Customize your favorite settings for heating and cooling so they can be recalled in an instant. A more comfortable climate for your workspace can lead to a more comfortable, productive workday.
Xybix's Climate Control features include:
Precise heating and cooling settings with sliders to control temperature and fan speed.

Preferred settings can be saved and recalled in seconds via AXYS software.

Personalize your environment safely without overheating or fire hazards.

Energy saving motion detector can turn on/off environmental features to save energy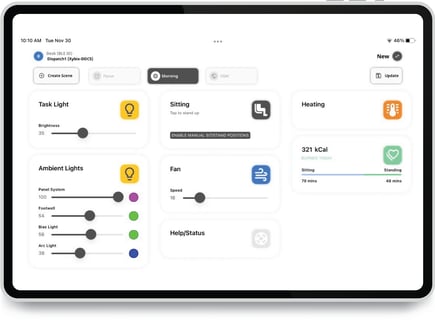 Control your exact heating/cooling levels and fan speed via Xybix's AXYS software. Axys is available for Windows desktop PC's, iOS, and Android devices.