Data Dock and Charging Shelf
Xybix desks provide you with a variety of ways to access or power your computer accessories and mobile devices via our data dock and charging shelf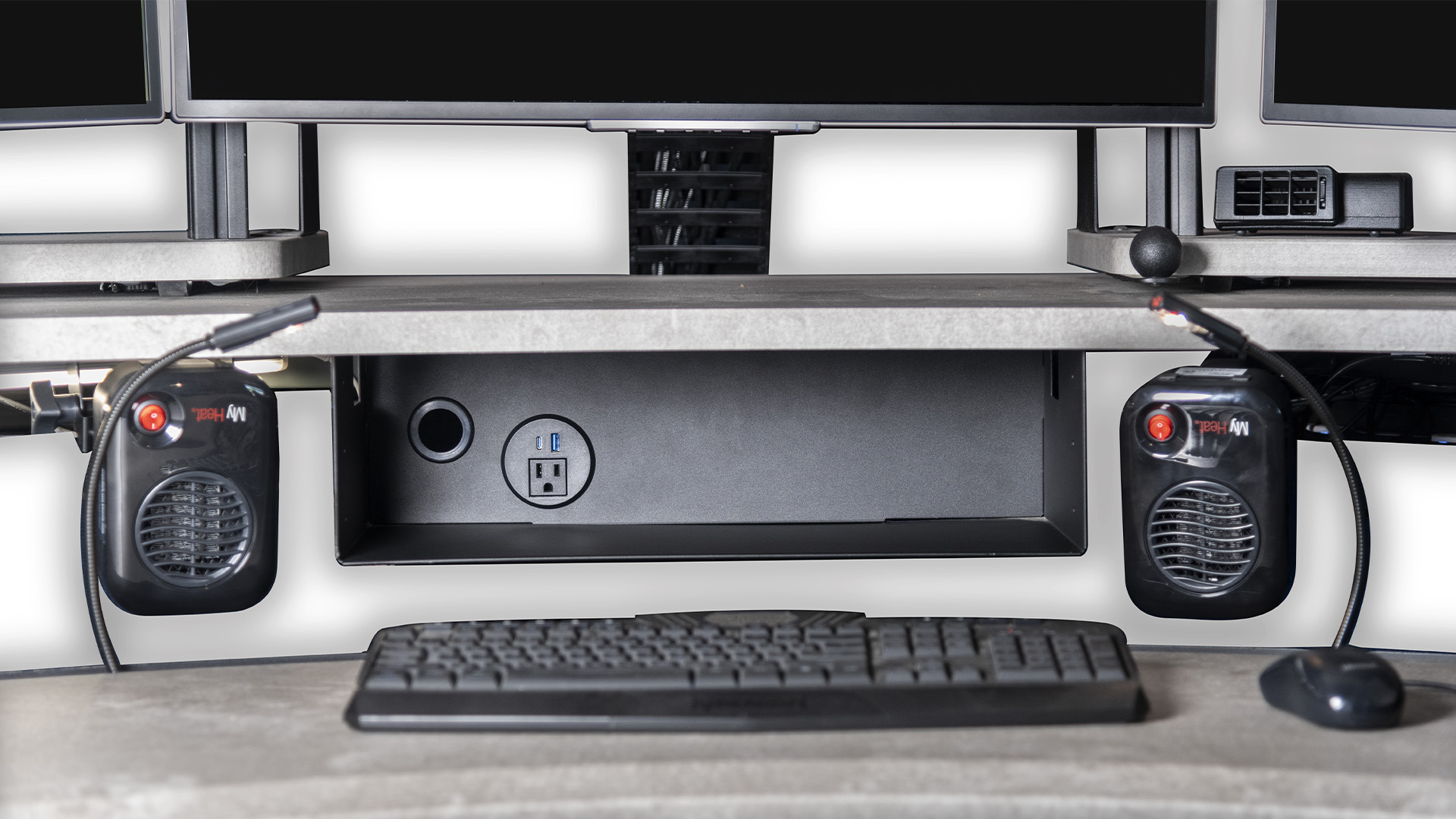 All of your Devices, where you want them, when you want them, powered up and ready to use

At Xybix, we know that you need to be able to easily access your various devices. Keyboards, mice, cameras, external drives, mobile devices, headsets, printers, you name it.

That's why all Xybix desks include our exclusive Data Dock connection hub and charging shelf.

Data Dock
The Xybix Data Dock is a cutting-edge device hub that seamlessly connects to your computer, and offers an impressive array of up to 8 USB ports. Additionally, you have the option to include RJ11, RJ45, or 3.5mm ports for enhanced connectivity. These ports are cleverly concealed, ensuring impeccable cable management and a sleek, polished appearance.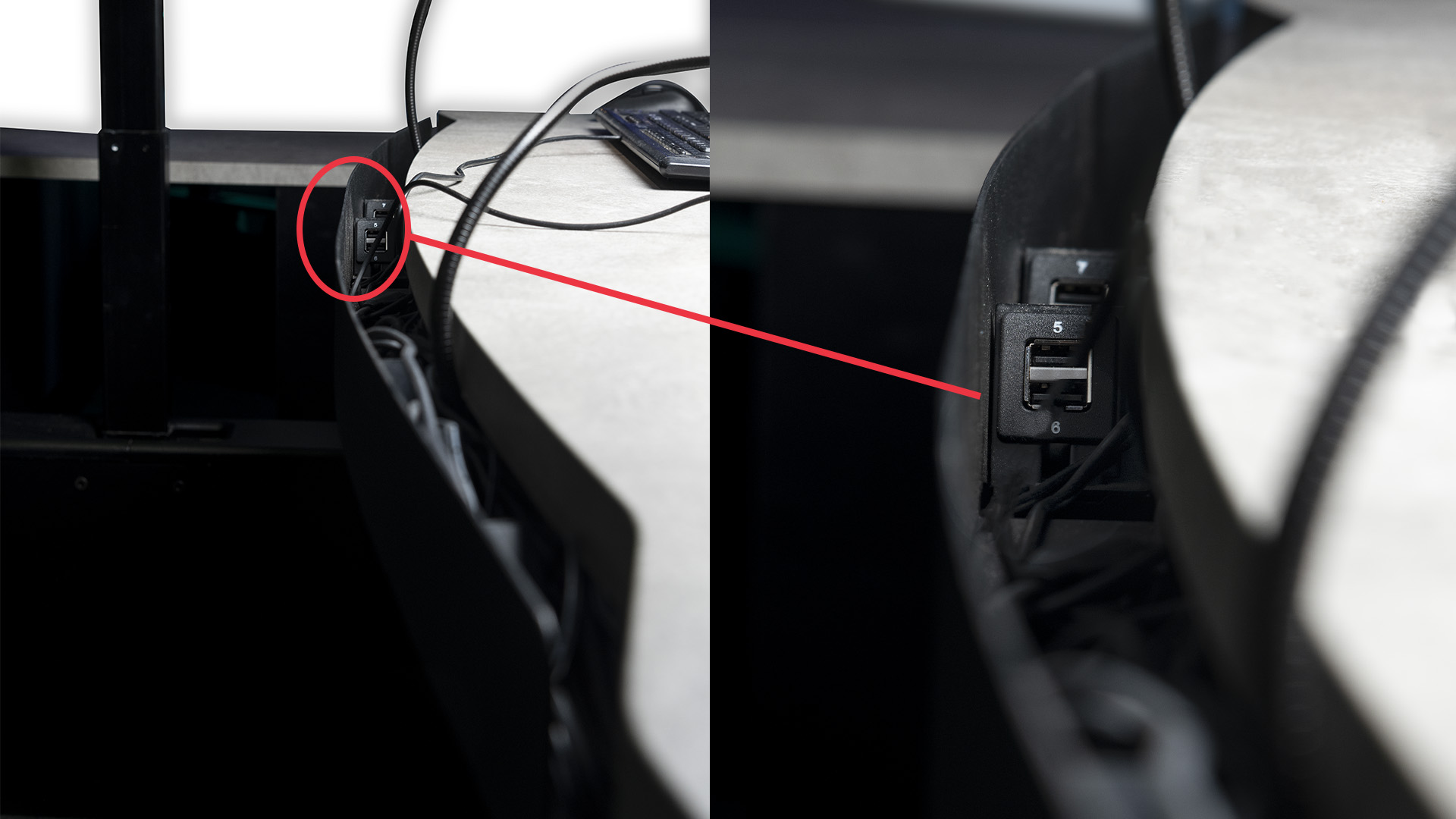 Charging Shelf
Securely store your devices within easy reach while keeping them powered up through USB 3, USB-C, or even a 12v outlet. Additionally, a convenient grommet hole allows for hassle-free cable access behind or below your desk.
Have questions about our data dock or undersurface shelf? See something you like but are curious about customization? We have you covered! Drop us a line and we'll get back to you ASAP.