Storage and Accessories
Xybix provides a wide variety of storage options and desk accessories, including our compact Xybix Health treadmill and bike.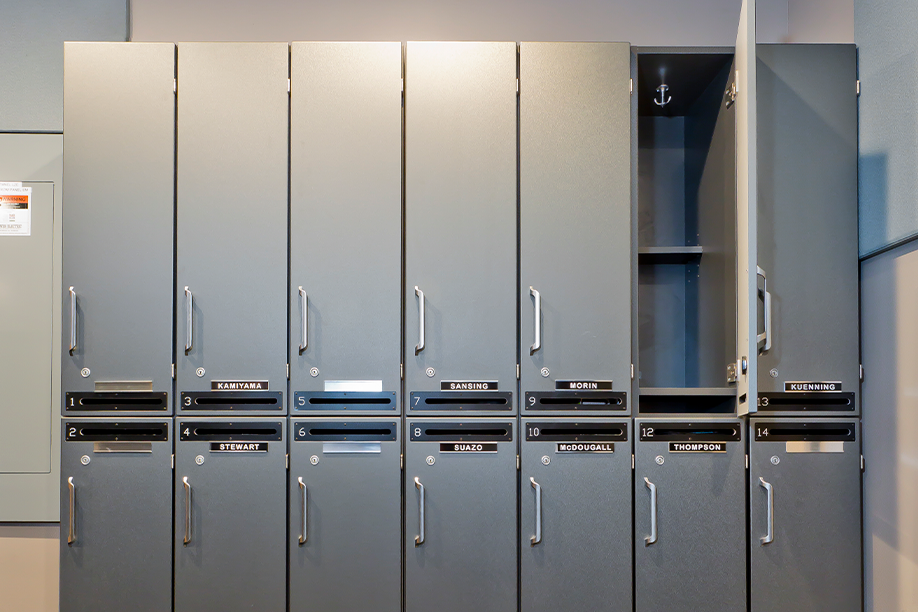 Here at Xybix, we prioritize your convenience and the safety of your belongings. That's why we offer a diverse range of storage solutions tailored to your specific requirements.
From state-of-the-art computer/CPU cabinets equipped with cooling systems, power outlets, and easy front or top access, to stylish file cabinets, lockers, and practical pedestal storage options, we have got you covered. We can even custom design and build unique storage options to meet your exact needs.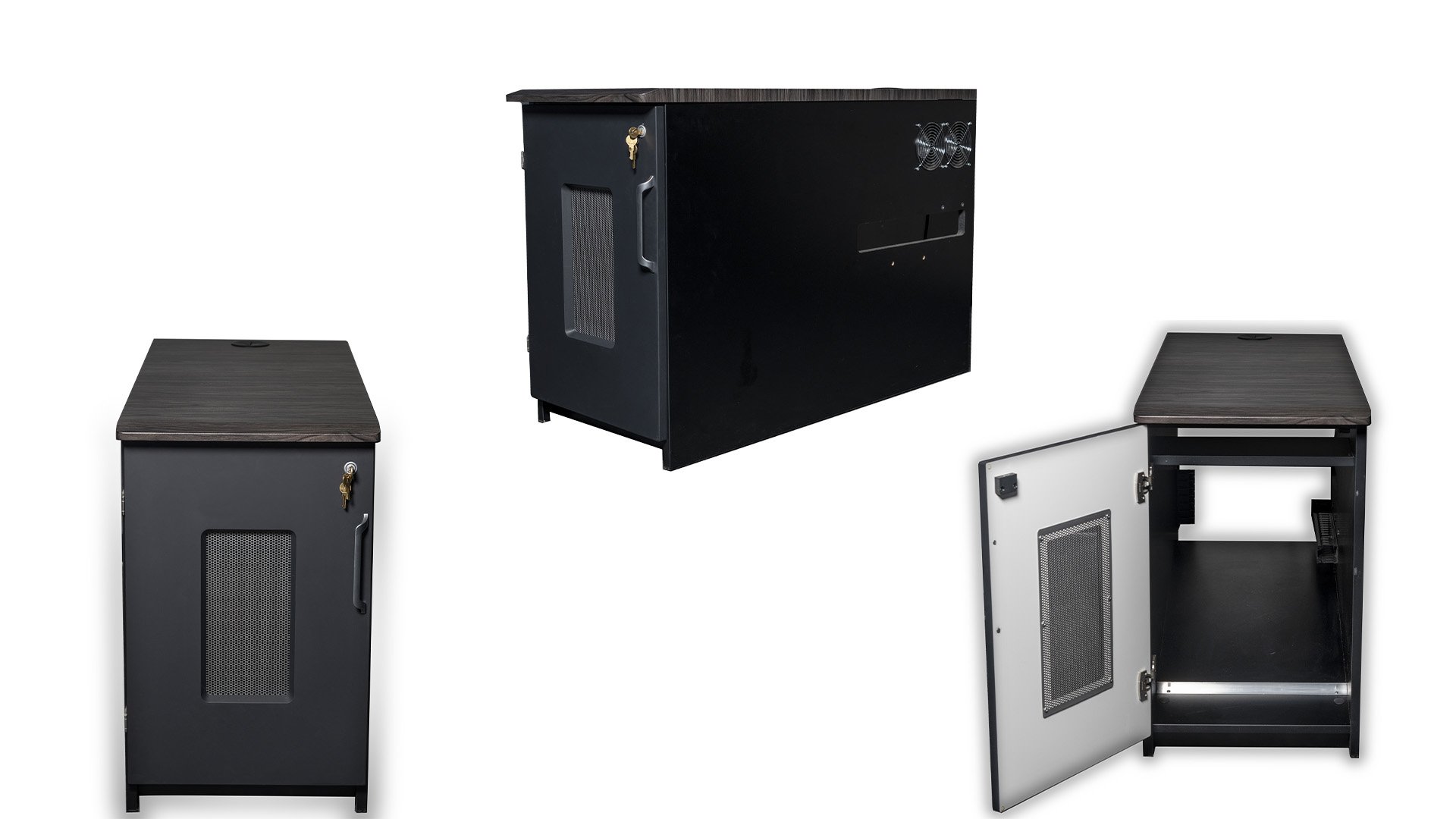 Our Storage Options Include All of the Following: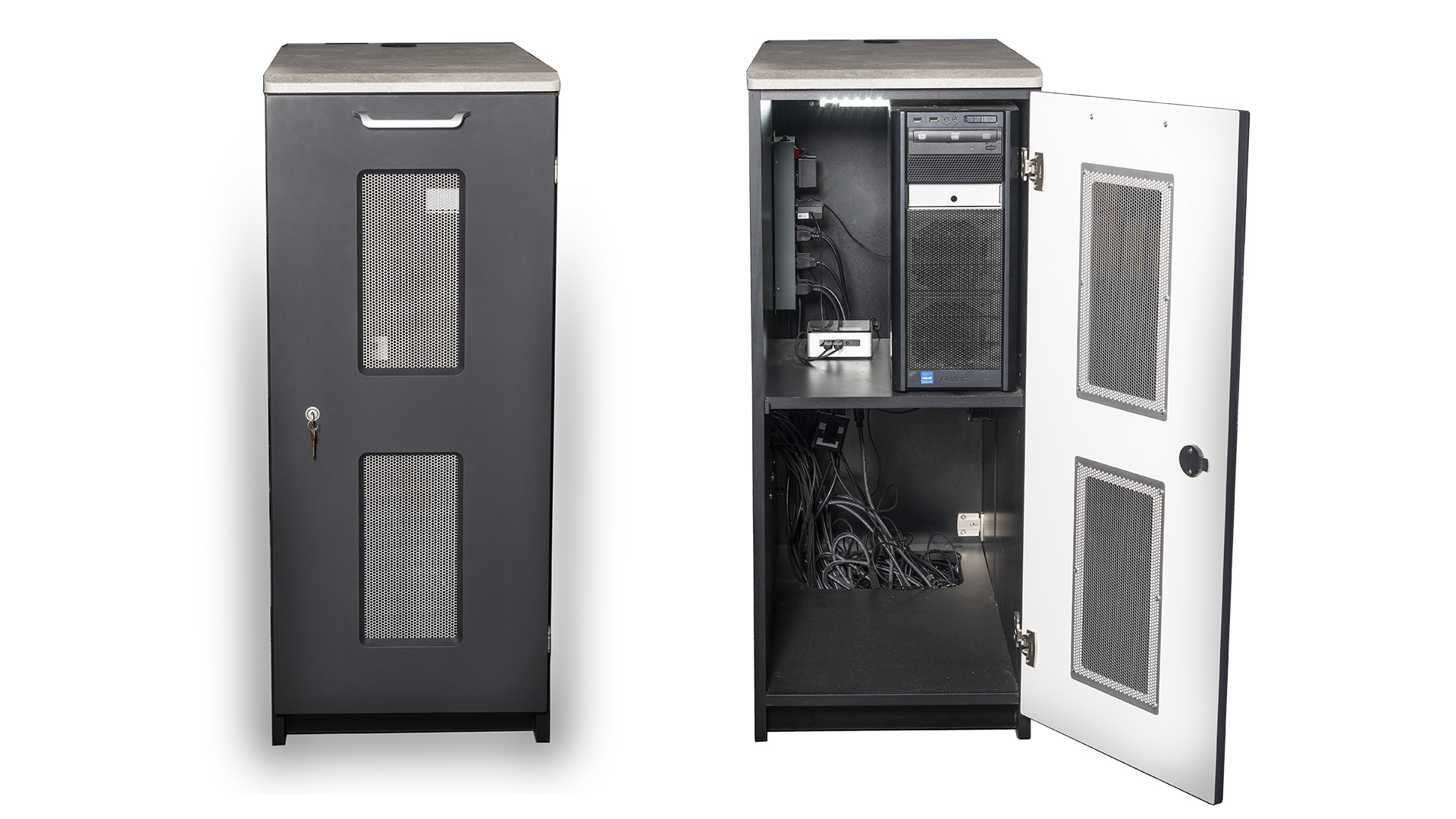 Computer / CPU Storage
Experience the ultimate in computer storage with our state-of-the-art options. Equipped with power outlets, advanced cooling systems, and convenient front and/or top access, our storage solutions keep your devices safe, cool, and easily accessible whenever you need them.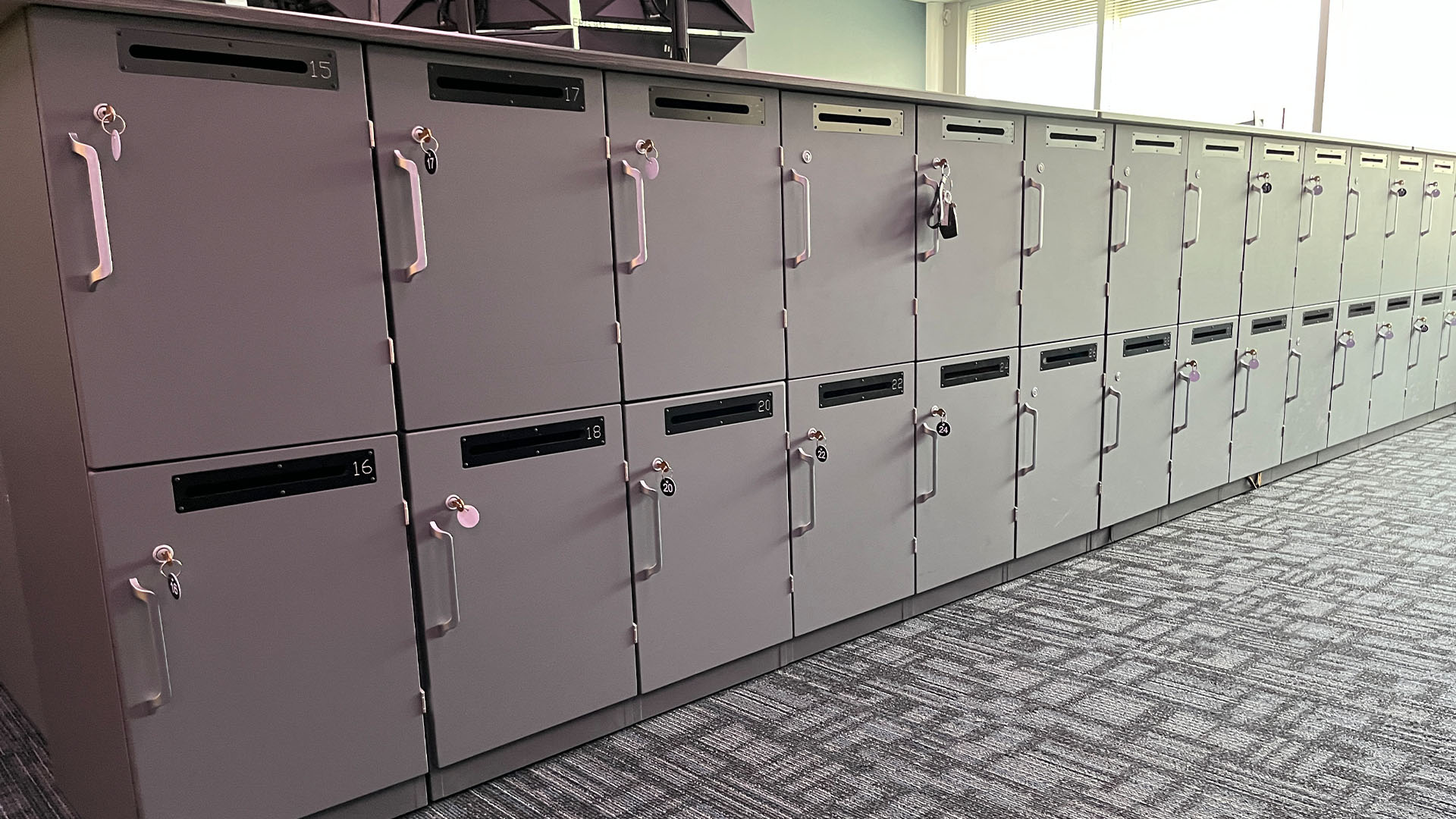 Lockers
At our center, we offer an array of locker sizes and designs that not only guarantee the safety and security of your employees' belongings but also exude a timeless and professional appearance.
Drawers & Cabinets
Discover an extensive range of storage cabinets in a captivating array of colors, styles, and sizes. Customize your storage solution with a selectable number of drawers to perfectly fit your needs.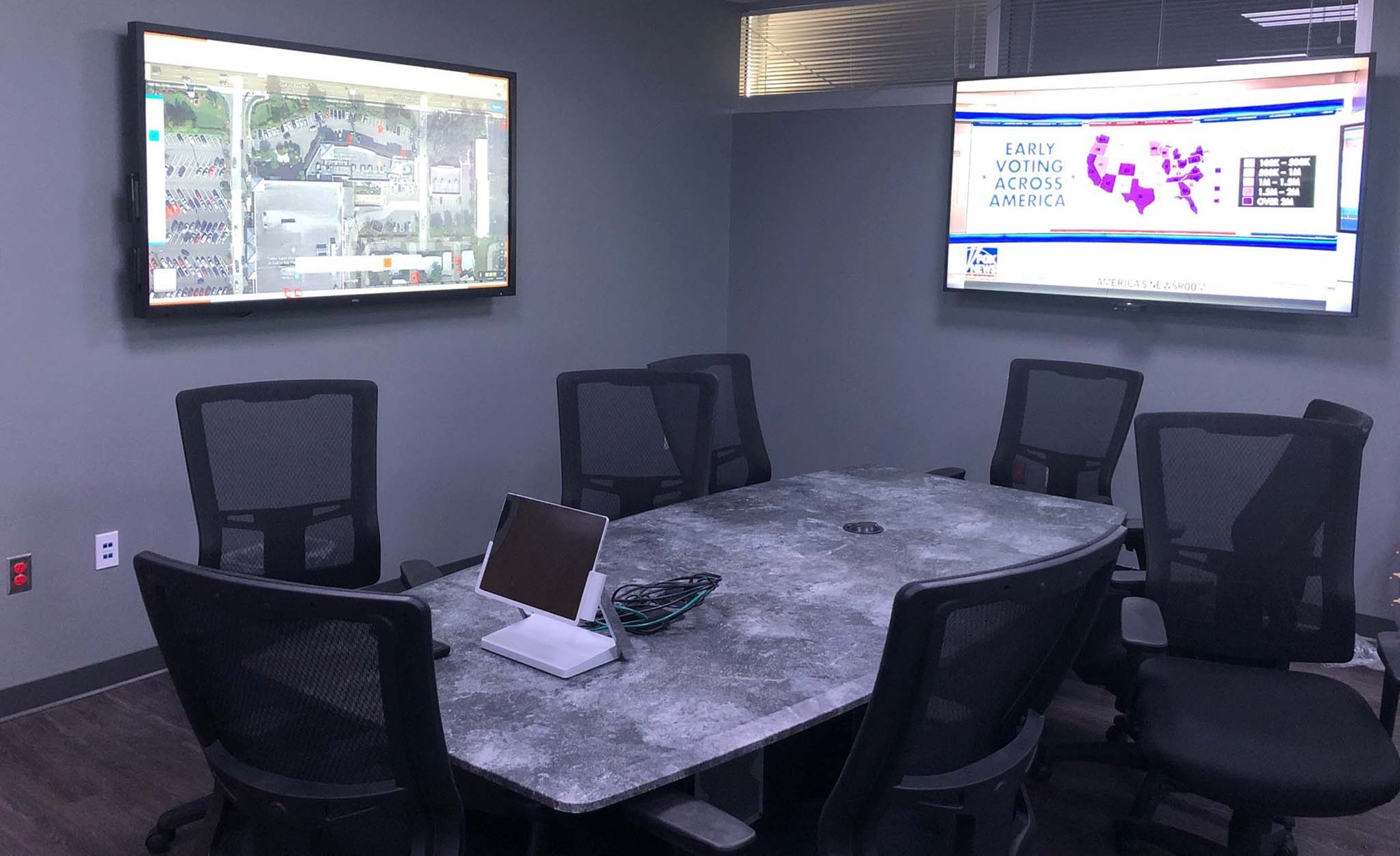 Conference Tables
Choose from a diverse range of sizes, styles, and colors, as our conference tables showcase our cutting-edge 3D laminate surface for effortless cleaning.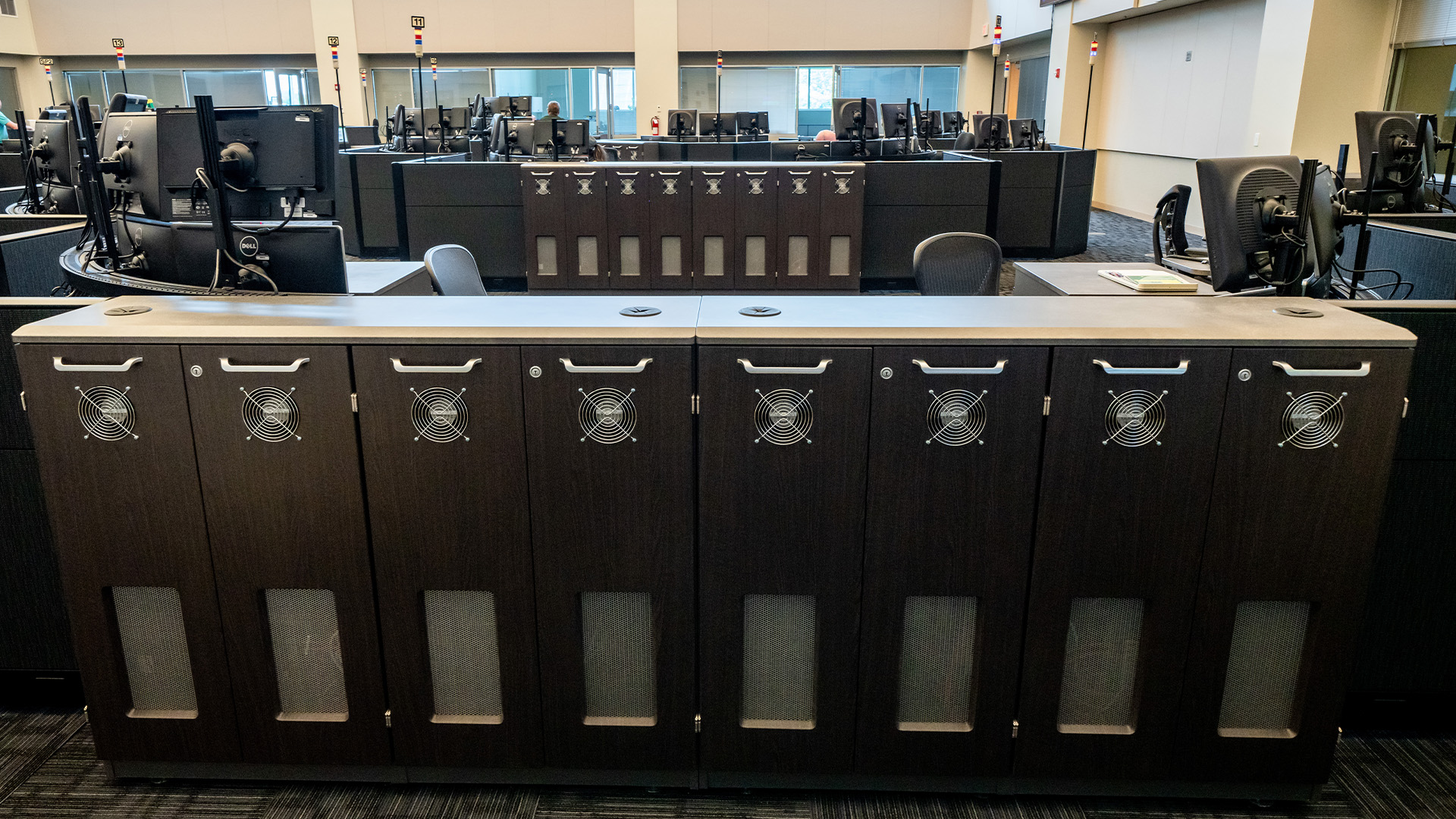 Custom Storage and Furniture
Need something unique? Because we manufacture our furniture, we have the ability to custom design and build items that meet your exact specifications! If you have something in mind, drop us a line.
Storage & Access Options

Let Xybix co-owner Ken Carson show you some of our most popular storage options.
Xybix Health
Treadmill and Bike
Keeping your mission-critical workspace healthy
Experience the latest trend of exercising while working, gaining popularity like never before. Whether it's the controversial Peloton cycling commercials or the growing prevalence of lifestyle diseases among sedentary desk workers, treadmill desks and cycling desks have firmly established their place in the modern workspace.
It's an undeniable truth that professionals in dispatch, command and control, and healthcare sectors often spend long hours at their desks. However, the introduction of active workstations has revolutionized the way we work by reducing the sedentary time. Studies have shown a strong connection between sedentary behavior and increased risks of diabetes, heart disease, stroke, and even premature death. Enhancing physical activity not only improves body functions such as heart and lung health, blood flow, and digestion but also promotes overall well-being.
Xybix Health
Product Options:
There are two Xybix Health Treadmill options available. The TR5000, which is requires no regular maintenance or belt lubrication, and the more affordable TR1200.


Our Xybix Health Bike is a single solution designed for all workstations and individuals.


Pricing:
Xybix Health Treadmill (TR1200) - $1699
Xybix Health Treadmill (TR5000) - $2099
Xybix Health Bike - $1199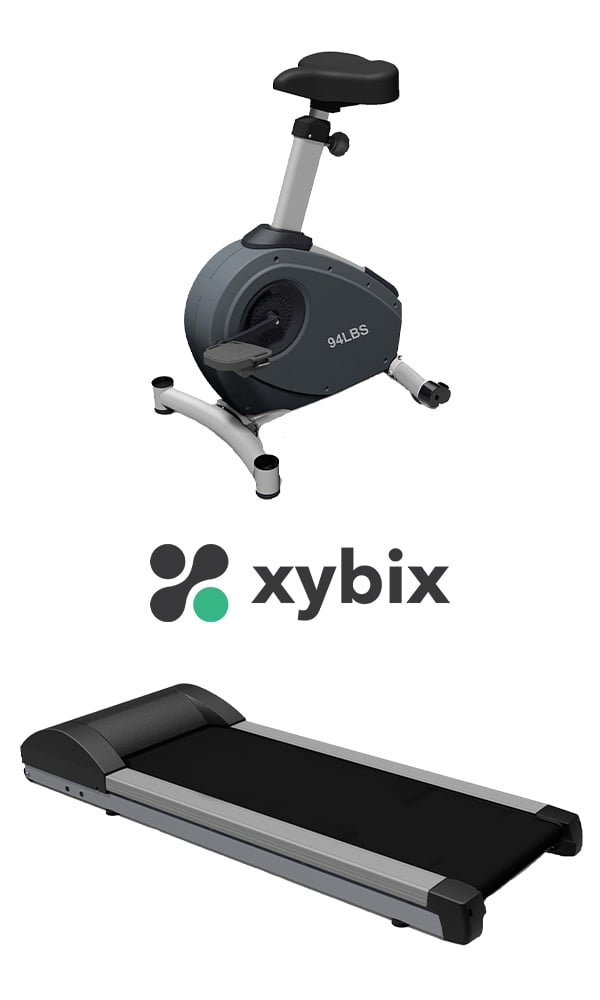 Contact Us:
Curious about our various storage options? See something you like but are curious about customization? Want to order a treadmill or bike for your center? We have you covered! Drop us a line and we'll get back to you ASAP.