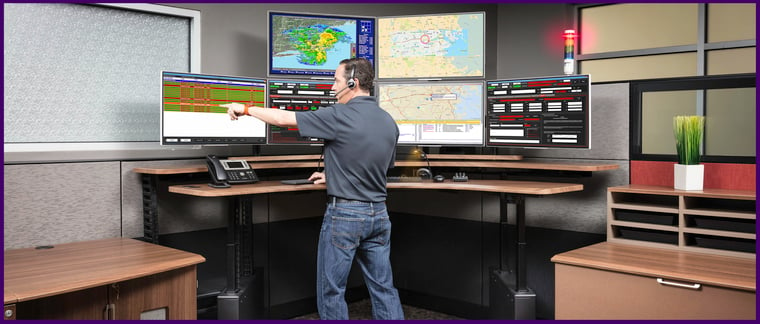 Xybix Control Room Furniture Consoles
In 2017 Xybix introduced our Eagle Control Room Furniture Consoles. This next generation console has unsurpassed ergonomics, rock solid durability and superior aesthetics. Bringing durability, ergonomics, design and comfort into the Control Room, these modern consoles have exactly what you're looking for.
Experience Backed by Performance Testing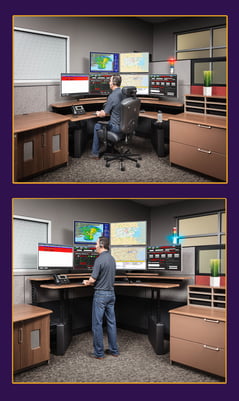 Xybix has

more than

20 years of experience

designing and creating high performance ergonomic furniture, s

ome of our

customers

include NASA, the CIA, the FBI, San Francisco Department of Emergency Management, Spaceport America, Detroit PD, Phoenix Sky Harbor Airport and

over three thousand

PSAP's & Communications Centers in North America.



Xybix's workstations are in

100% conformance with the five furniture related ergonomic performance requirements as specified in the

Human Factors and Ergonomics Society (HFES) National Ergonomic Standard: ANSI/HFES 100-2007.


Made in the USA using the

highest quality materials

our dispatch consoles have been tested by independent labs to be in compliance with

structural integrity, durability and safety standards

from

BIFMA

(Business and Institutional Furniture Manufacturers Association) and

ASTM (American Society for Testing Materials).
The Professional Difference
Suggested Reading
Have a unique requirement? Call us today to custom design a command & control furniture solution.