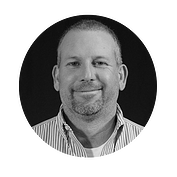 Xybix installation is overseen and directly managed by our National Installation Manager – Kelley Smith. Kelley has overseen and/or installed in excess of a thousand 911 Dispatch and Communication Centers nationwide.
Prior to joining Xybix, Kelley was a Dispatcher for the Downey, CA Fire Department. Kelley has extensive experience with all types of electronic equipment used in a 911 Center.
Every Xybix installation is overseen by an on-site Xybix employee – a trained and certified installer who is responsible for the quality of the installation and for training a local independent installation company or office furniture dealer during the initial install to handle the warranty service work.
The Xybix Installation Team has a program to assure our customers that sub-contractors have adequate insurance, good references and can pass a criminal background check to enable them to work in an active 911 Dispatch Center.
Should you have any questions, you can contact Kelley on his cell phone at 720.217.1753 or via email at kelleys@xybix.com.
Xybix's Professional Installation Team