St. John's County Sheriff and Fire Rescue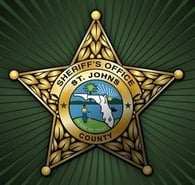 The Challenge

One of the St. John's radio positions (NCIC) was on a fixed counter which was very uncomfortable to sit at and we wanted the ability to sit and stand while working. We also have an unconventional room shape which made utilizing space efficiently a difficult challenge. Finally, we wanted to add positions and reduce the amount of ambient noise in the room.
The Plan

For us, it was important to select a dispatch furniture vendor that could translate our vision and needs into something that could materialize. Communication was of the utmost importance to us and we wanted help creating a design in which we could make the most out of our room space.
We established a delivery date for the new furniture and set a time lines. We needed to move personnel and equipment into a fully operational backup center. Xybix was very responsive and gave us project updates and coordinated changes in a timely manner. Which was especially important for all those involved in the project. (our county maintenance, electricians, I.T. departments, Phone technicians and radio manager).
The Execution

The delivery and installation of the furniture went very smoothly. There was good cooperation from all the technicians working together to make the project happen. Because of the creative thinking of the designers at Xybix, we were able to add extra workstations when we didn't think it was possible. The consoles are customizable which is really appreciated by the dispatchers. We love the functionality of the furniture for the dispatcher.
Xybix installed 17 height adjustable workstations.