Riverton Police Department, Riverton, WY (2 positions)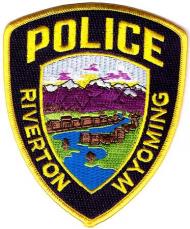 The Challenge
The Riverton Police Department in Riverton Wyoming wanted to upgrade their existing dispatch center and include high end workstations to match. Michelle Snyder, Administrative Supervisor, looked to Xybix Systems for ergonomic height adjustable furniture as well as a live cut over to the new workstations.
The Plan
Xybix will custom design workstations that would work in the space provided as well as create good traffic flow for their employees. Kelley Smith, National Install Manager, will perform the install accommodating the live cut over.
The Execution

Xybix designer, Josi Gebhardt, worked diligently with Michelle Snyder to create workstations that would suit all their dispatch needs which included: good use of space, organization and cable management, a fresh new design and efficient employee communication. Kelley Smith and his team began the live cut over, building up one workstation and outfitting it with all necessary cables. Once up and running the second workstation was completed insuring Riverton was live during the install.
Xybix installed 2 ErgoPower X4 Tables.