Central Lane Communications (19 Positions)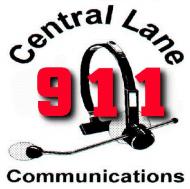 The Challenge
Central Lane Communications was in need of new dispatch furniture with an open layout, where both dispatchers and call-takers could be within the same space, but separated.
The Plan
Xybix's designer, Josi Gebhardt created several furniture options and space layouts using Xybix's panel enclosure system, she was able to create a working space for both divisions of the communications center. The new furniture plan was also to include some of Xybix's exclusive features, such as I-Fit® and Data Dock.
The Execution
Xybix's team worked diligently with Central Lane Communications throughout the bid process and through the completed install of their new center. Everyone involved communicated weekly to resolve any issues and minimize the electrical work that needed to be done which ensured a smooth transition during the live cut-over. Xybix was able to bring Central Lane Communications' vision to life by helping them to create an optimal workspace solution uniquely suited for their needs.
Xybix installed 19 ErgoPower X4 and X5 Tables.