Boston Police Department, Boston, MA (14 positions)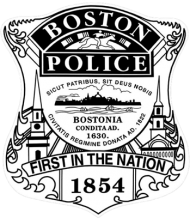 The Challenge
The Boston Police Department has A LOT of equipment. The biggest challenge to this project was given the space constraints, accommodating all the equipment. The small room needed to house 9 monitors, 5CPU's and a rack mounted radio system. The room itself was long and narrow with a moveable partition wall down the center that could separate or join the rooms.
The Plan
A staggered workstation layout was designed in order to accommodate ADA (Americans with Disabilities Act) Clearances for all the aisles. This design allowed ample space for maneuvering and fire regulations. A custom furniture design was drafted to house all the necessary equipment.
The Execution
A custom equipment cabinet was created for the AV equipment. This cabinet was similar to Xybix's CPU cabinet but it was structurally designed to not have a bottom because the AV equipment was mounted in a sliding rail system that was bolted directly to the floor. This project was started in March 2013 and installed June 2013.