San Francisco Department of Emergency Management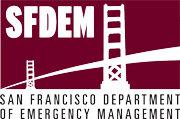 The Challenge
The San Francisco Department of Emergency Management was remodeling an existing building turning it into a new modern dispatch center in San Francisco, CA. They wanted custom designed high-end workstations to outfit their main floor as well as 4 training rooms. JoAnn Hicks, Technical Project Manager, looked to Xybix Systems for ergonomic height-adjustable furniture as well as a custom new design for the remodeled center from the ground up that would reflect the new space.
The Plan
Xybix will custom design a workstation layout that would work in the space provided as well as create good traffic flow for their employees. Both the dispatcher's workstations as well as the 4 training rooms will be customized separately and designed in a way that would complement each other and their needs in the new center.
The Execution
Xybix design team worked diligently with JoAnn Hicks at the San Francisco Police Department to create a layout that would suit all their dispatch needs including a good use of space and a fresh new design. Subsequently, custom-designed were the 4 training room areas to compliment the dispatch center.
Xybix installed 50 custom built ErgoPower X4 Tables to fit their room and equipment while accommodating space constraint.