Stow Police Department, OH (6 positions)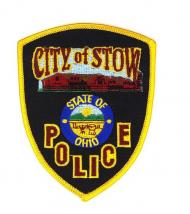 The Challenge: The Police Department in Stow Ohio needed a remodel and wanted high-end workstations to match. Ginger Bates, Dispatch Supervisor, looked to Xybix Systems for ergonomic height adjustable furniture as well as a phased install on the room remodel in the existing space.
The Plan: Xybix will remodel and custom design a workstation layout that would work in their existing space provided. Kelley Smith, National Install Manager, will perform a phased install in order to accommodate the dispatch center being live during the install.
The Execution: Xybix designer, Josi Gebhardt, worked diligently with Ginger Bates, to create workstations that would suit all their dispatch needs including: good use of space, cable organization and a fresh new design. The Xybix install team installed 3 out of the 6 workstations at a time allowing the other half of the room to continue to operate. Having competed the second set of 3 workstations the phased install was concluded.
Xybix installed 6 ErgoPower X4 Tables.